~Click here to see the first night pics of the wheels and tires installed!!!~

~Click here to see the pics of the wheels and tires installed, Day time pics with Red Calipers!!!~

Well, my 20" Binno's came in today. I don't have tires for them yet but that shouldn't take too long. I wanted to make sure they were going to bolt up and not rub so I bolted them on my x to make sure they were a go. Everything cleared no rubbing or any clearance problems. I have pictures of course!

BRAND: Binno

MODEL: B-930-CB

SIZE: 20" inch, 20x9

LUG PATTERN: 5x114.3 mm, 5x4.50 in.

OFFSET: +35mm

FINISH: Silver with polished lip

CONDITION: Brand New

MSRP: $500/wheel ($2000/set)

Here is a shot of how close it is to the upper A arm. Still fit your pinky in there though.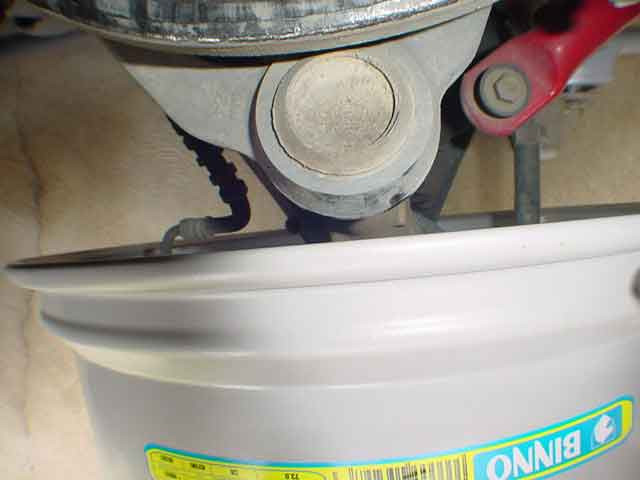 That is what it looks like on the truck!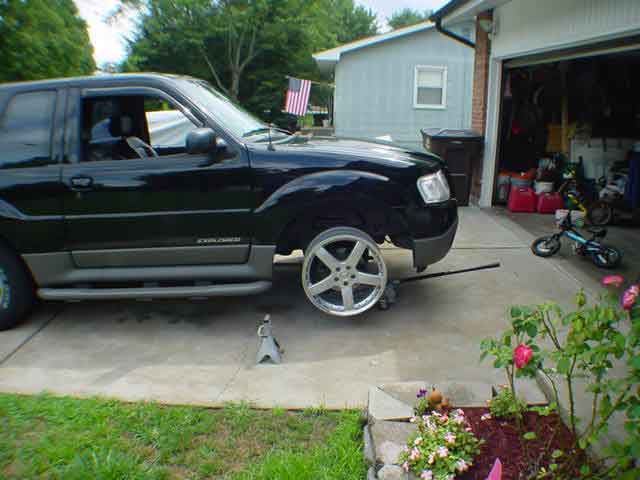 From the front, nice tuck!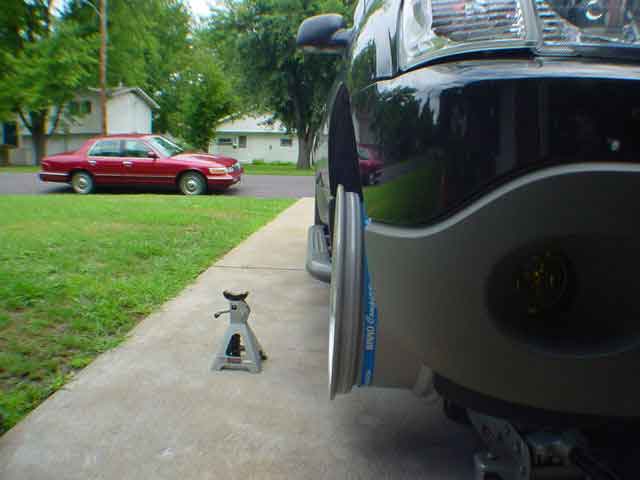 This is at full turn from the front. Lots of room, I know the real test is with the tires, but is looks good so far.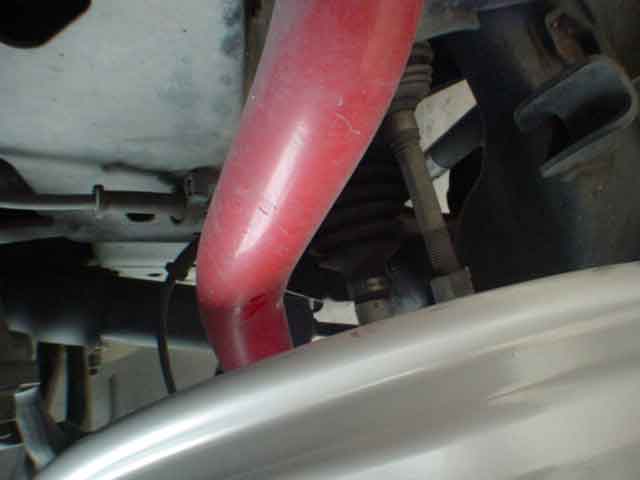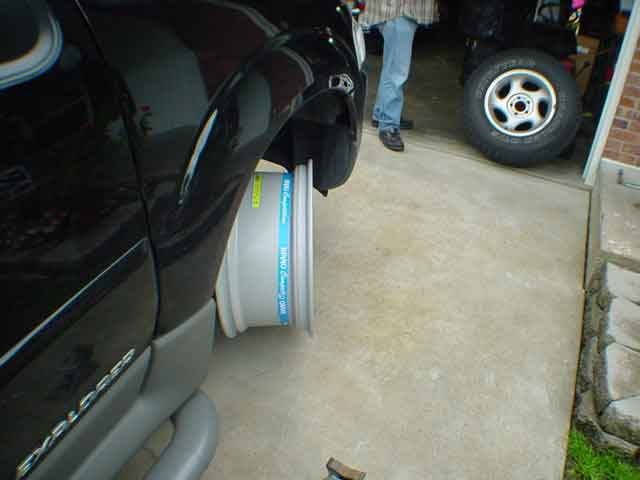 This is the rear bolted on. Looks good! A special thanks goes out to Faith my littlest helper. She is like barley bigger than the rim! LOL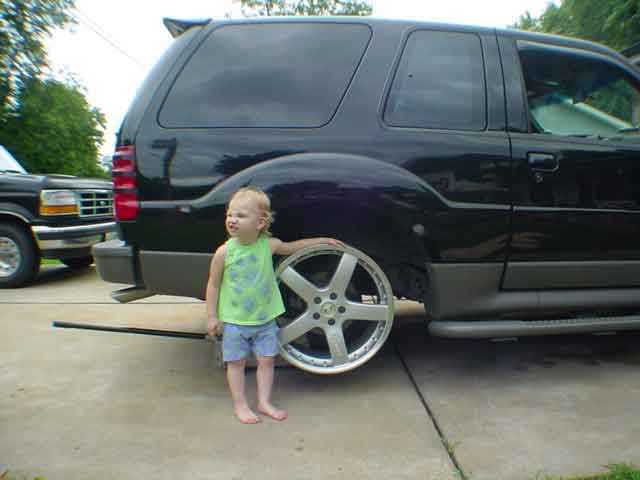 Here is a shot to show how much room is in the rear.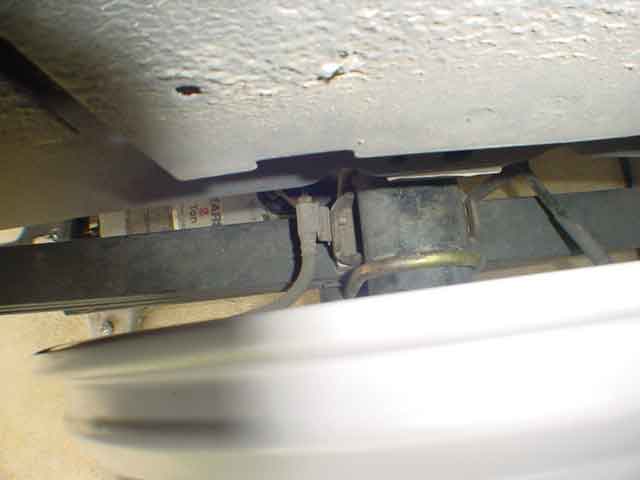 Rear shot, to show it tucked in the fender. Wow that is one of those new Street Explorer's. I heard that they only made 2 and the other guy totaled the other one. Leaving this as the only Street Explorer in the world. LOL-that is too funny!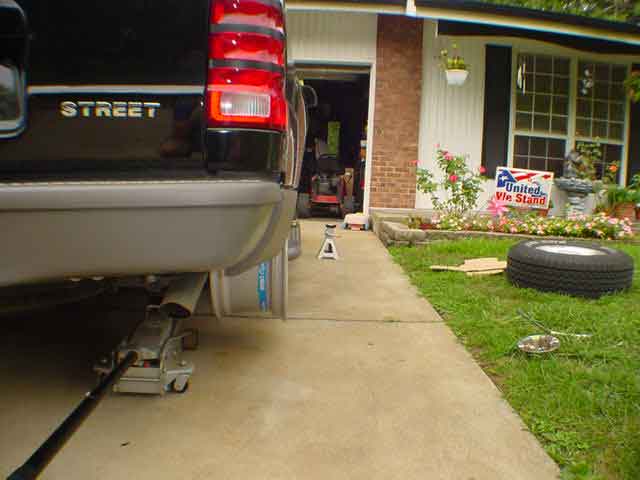 This is the new wheel sitting on my stock wheel. Look at the size difference!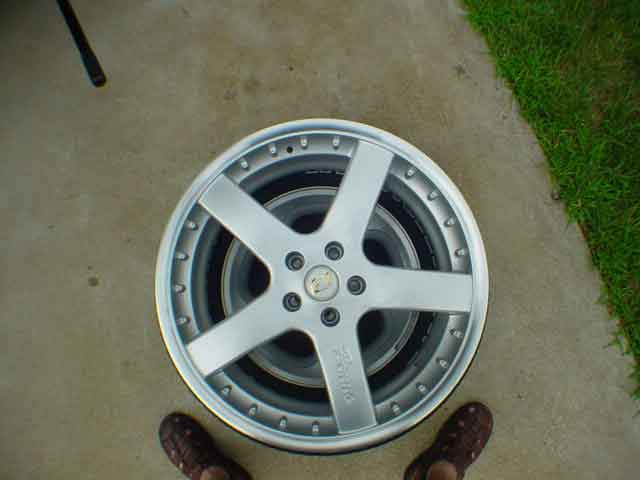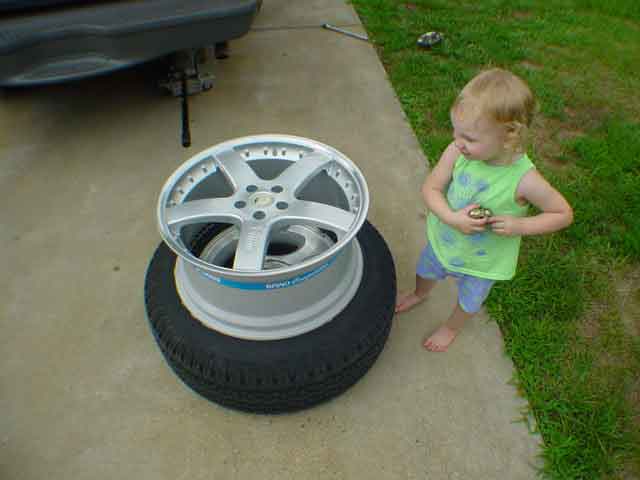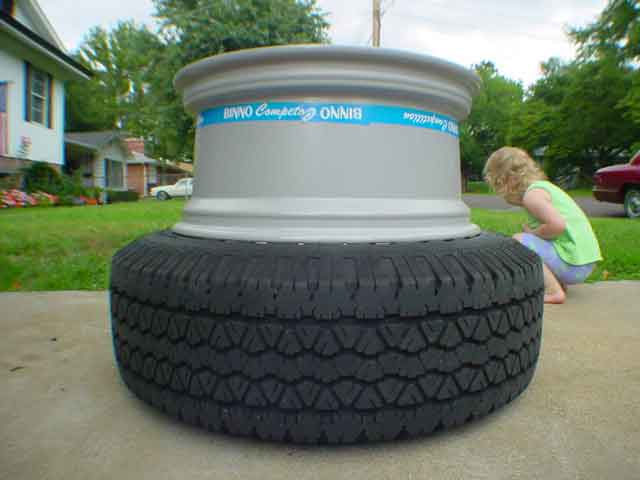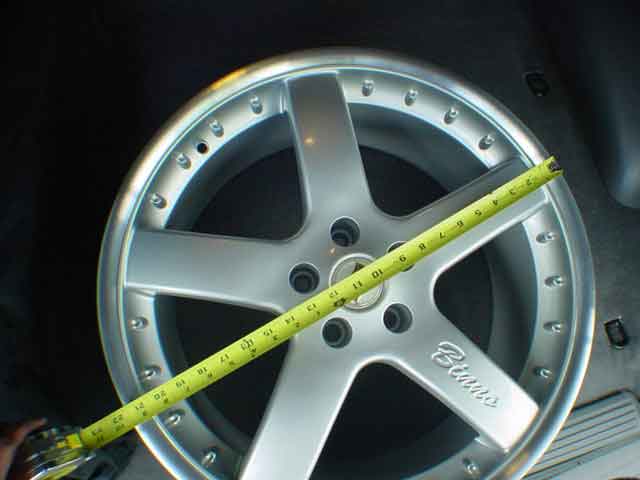 Damn think measures 21 1/2" accross!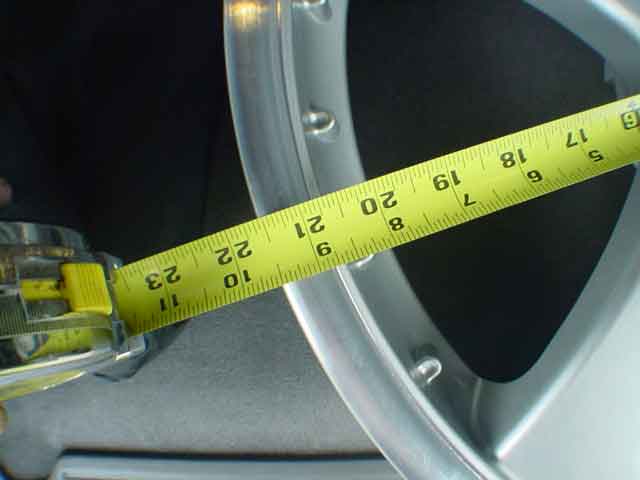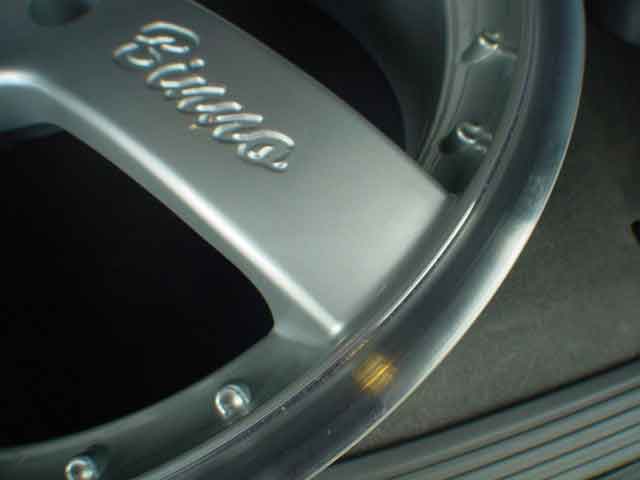 I'm not too sure about the gold Horsey. I am going to try and find a different center cap.
Like this one: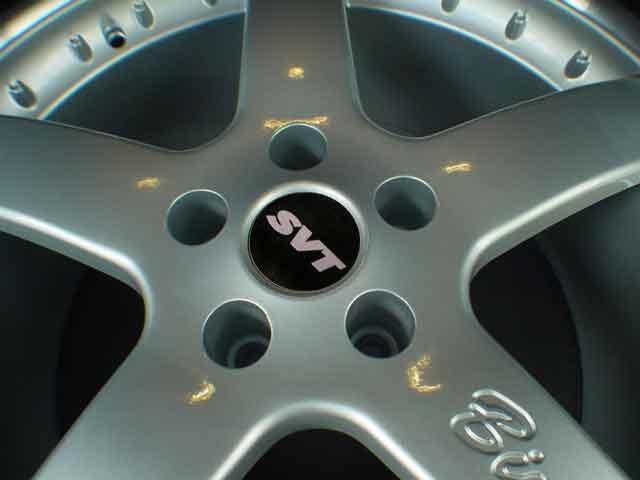 Well, that's all Folk's!