I have had my Optima Battery for quite some time. However, it has a smaller foot print than my stock battery. So the factory battery tie down would not work. So I, being an ingenious individual found this nylon strap in the garage and cut slits in the battery try to hold it down. Wha-la, it worked! But I didn't like the look. So...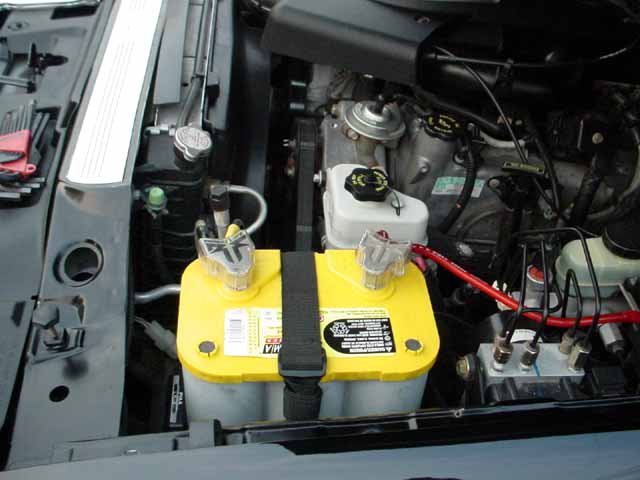 Well in at a show I found what I was looking for. I found them on ebay.com. I bought it from sky490. Shipping was a little slow. But more than worth the wait! It is a very, very solid and beautiful piece!
Here is the description from the seller:
"Description this is the REAL DEAL MADE IN THE U.S.A. and is brand new. this box is CNC Machined from solid Billet 6061-T6 Aircraft Aluminum, at our plant IN Arizona Then we have it Highly Polished at L.A. Specialities. Holds the Optima Battery tight and secure. This is a real show stopper and a Must Have item on any Show Car, Boat or 4 Wheel Drive. Our Box is so Strong you can hang your Battery from the top plate only."
Here are the pieces. Bottom, Top, 4 vertical bars, and stainless Allen Bolts. Complete with Allen Wrench!
Here are is the bottom, bolted to the battery box with the four vertical bars installed: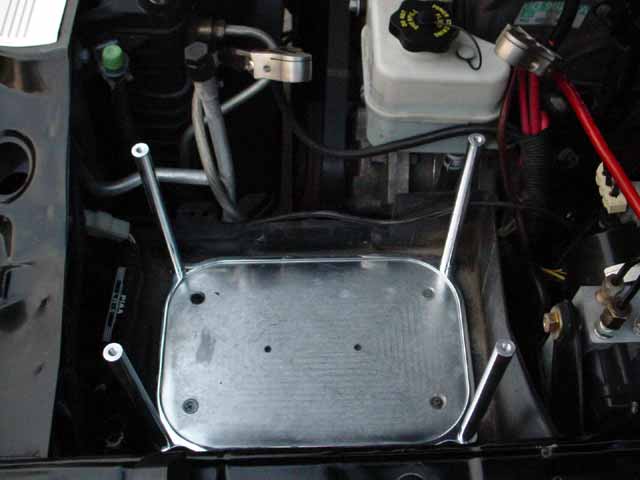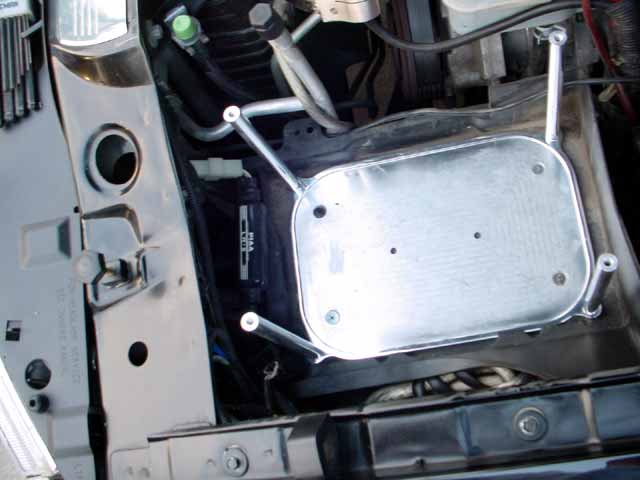 Now on the left you see what the bolts look like out of the bag. I wanted a cleaner look so... (Pay close attention to the one of the left)
I put them in the drill and used 320 to polish them to a silver shine...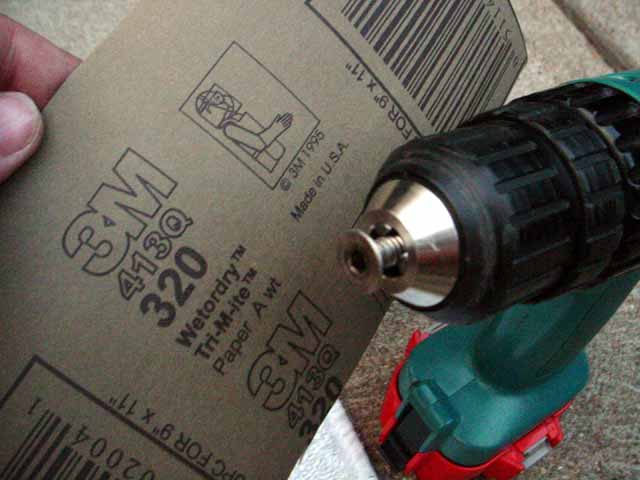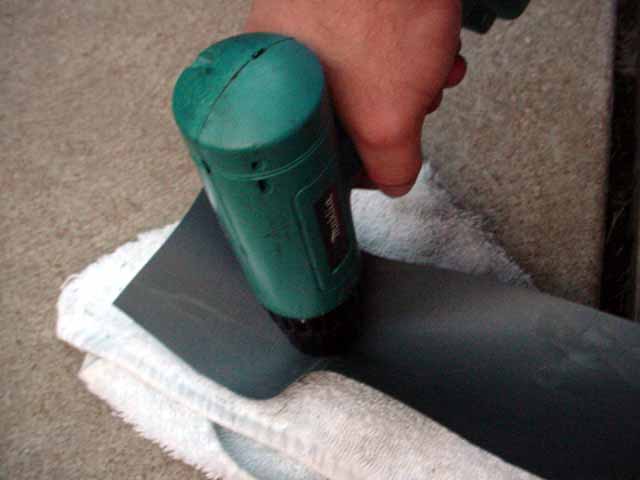 And here it is all in stalled: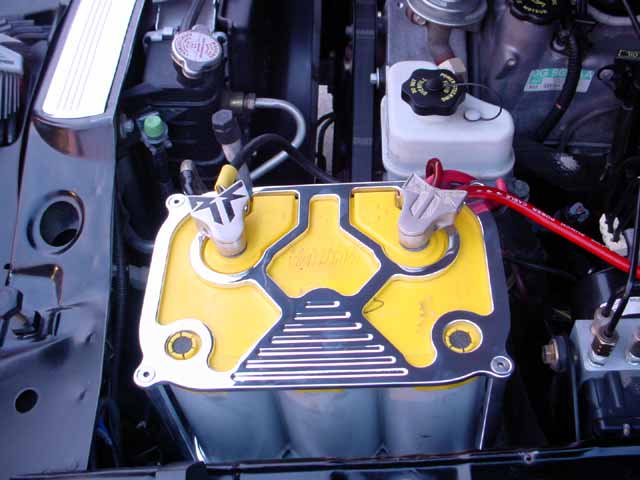 What I really like about it is that it adds to the look of the radiator support plate. Both have the parallel lines on them.