I found a deal on a bolt on cat-back Gibson Exhaust from
GIBSON Cat-Back Single 2 1/2inch Aluminized Steel Cat Back Exhaust System

Note: Fits 2 Door Models Only
Note: Fits With Single Inlet Muffler With Flange Only (SOHC)

Gibson cat-back exhaust systems are designed for fuel injected vehicles to give maximum horsepower and torque. Each kit includes the Gibson Superflow muffler that is engineered to utilize baffled chambers to produce more power yet maintain a mellow sound year after year. All applications feature tubing that is mandrel bent on computerized, numerically controlled, tube benders for maximum efficiency. Limited Lifetime Warranty! Simple Bolt-on Installation! Factory Style Hangers! Mandrel Bent Heavy Gauge Tubing! Includes Polished Stainless Tip!

HP & Torque: +10 to 15 HP & +26 ft lbs Torque
Big box in the garage ready for me to install"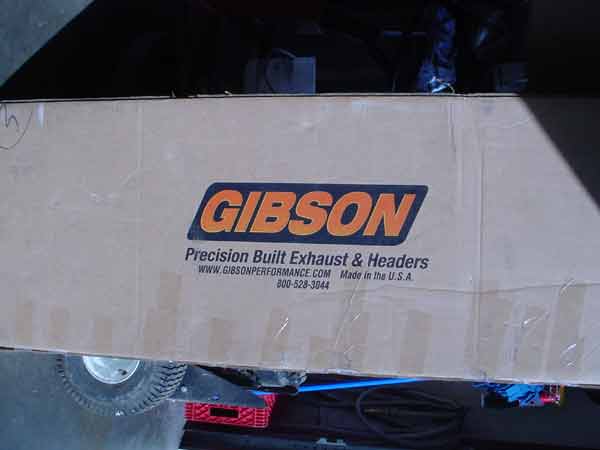 Here are the parts, Muffler, Tailpipe, 4" adapter, hangers, and a tip: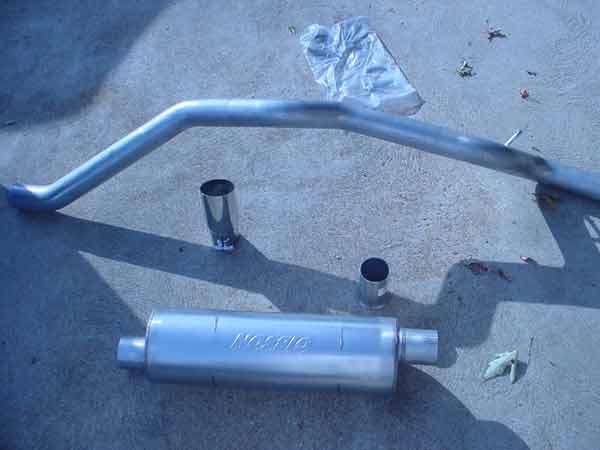 Close up of the muffler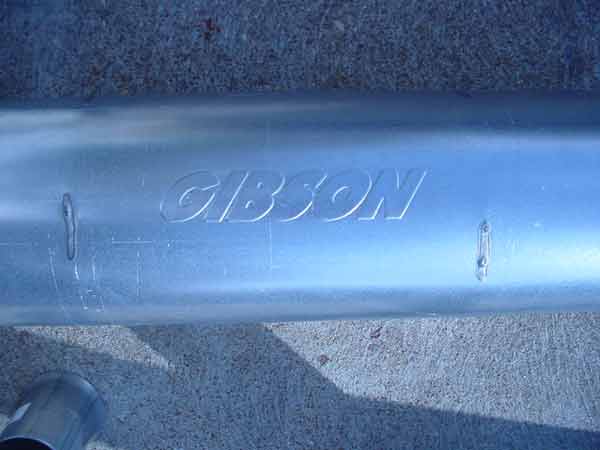 Here is the Polished Stainless tip, its nice: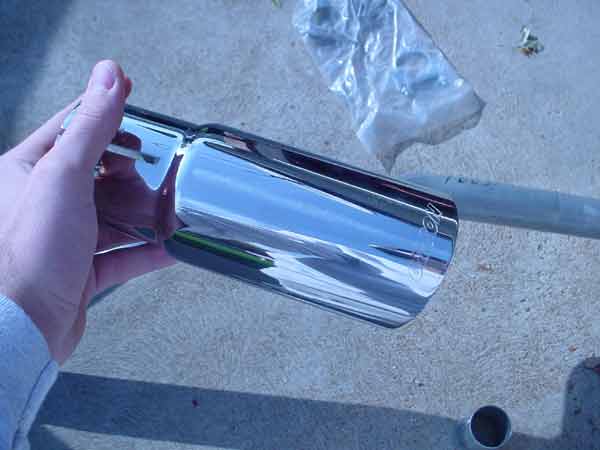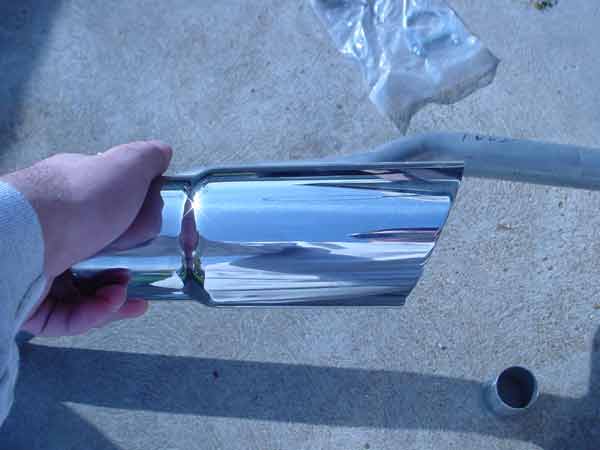 On to the install, I chalked the front wheel and then jacked up the rear end of the truck: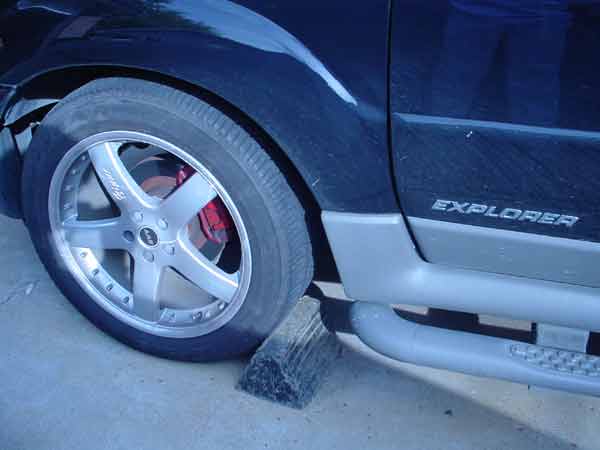 Used jack stands under the rear Axel. It is a bitch to get under a lowered X. So I have to jack it up for anything I do under it, even changing the oil.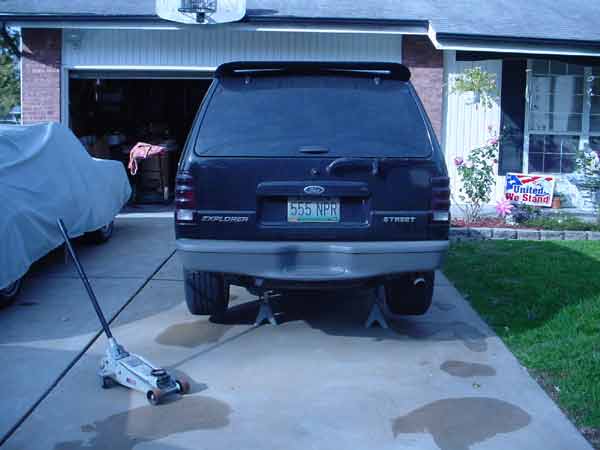 To take out the old one I had to unbolt from the Cadillac converter, then I ended up cutting it in half to get it out. I unbolted the rear pass shock, and anti-sway bar.
I started my truck without anything behind the CC and it was SO LOUD! It sounded really good IMO. I wouldn't mind just leaving it like that. It was like a open exhaust V8.
To install the new one. The 4" adapter pipe bolts to the CC and then the muffler clamps on to the adapter. Then using the provided hanger with clamp it holds up the rear of the muffler and then clamps on to the muffler. the tail pipe slips in and them bolts to the muffler. It has a hanger in the rear above the tip. Then I bolted the tip on and gave it a quick pollish: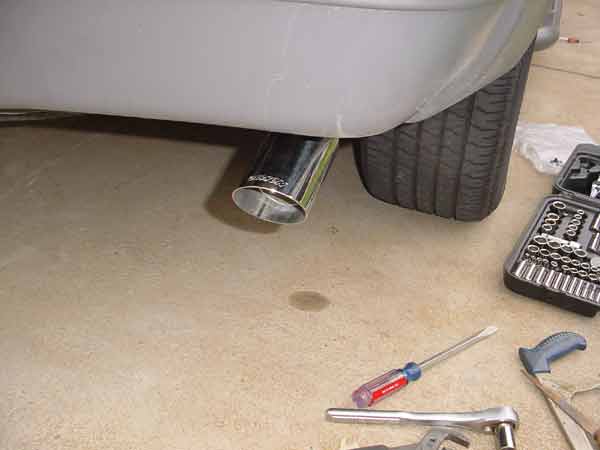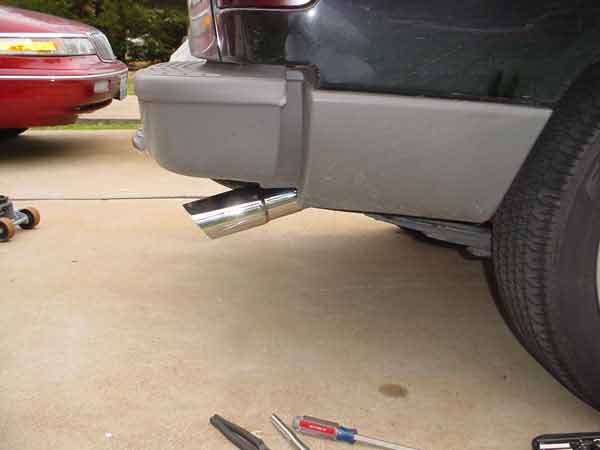 The sound is nice. Not too much but it is defiantly not stock! I can feel the difference in power as well.
It was worth the money and hopefully I will see an increase in MPG.