I twisted the T-bar's untill I achived 2" of lowing.

This is how the X stood:

Drivers Side Stock: 33.5"

Drivers Side lowered: 31.5"

= 2" Total

Passenger Side Stock: 34.25"

Passenger Side lowered: 31.75"

= 2.5" Total

Here is 2 pics I cut in half of before and after. Then aligned the tire to show the difference at the fender.
Click here for more pictures including the Rear Blocks.

Bringing the ride nice and level! Drivers side before: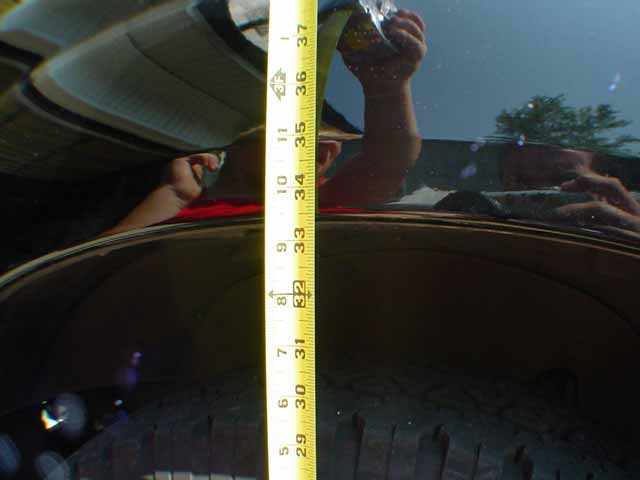 Drivers side after: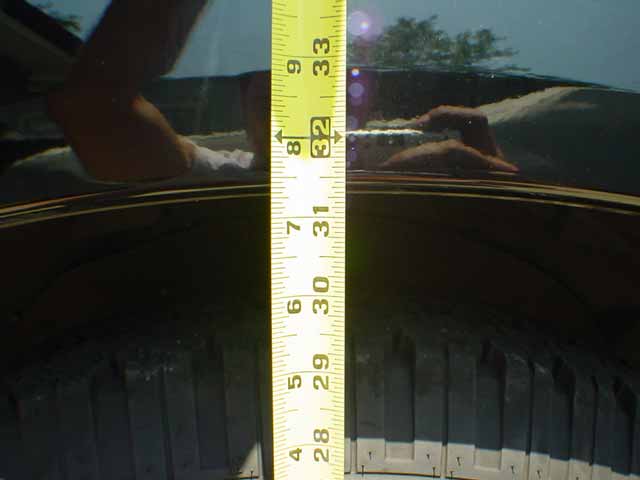 Oh, There is my famous little helper! He always makes it in the pictures, somehow.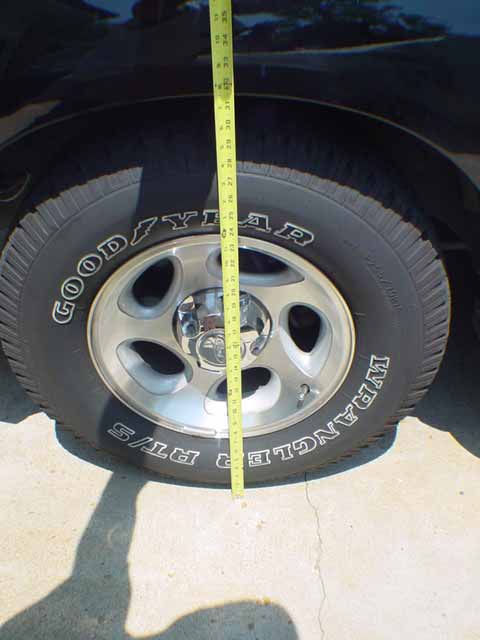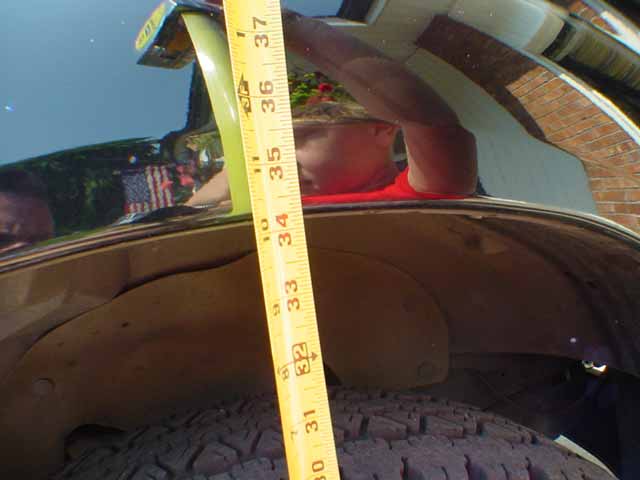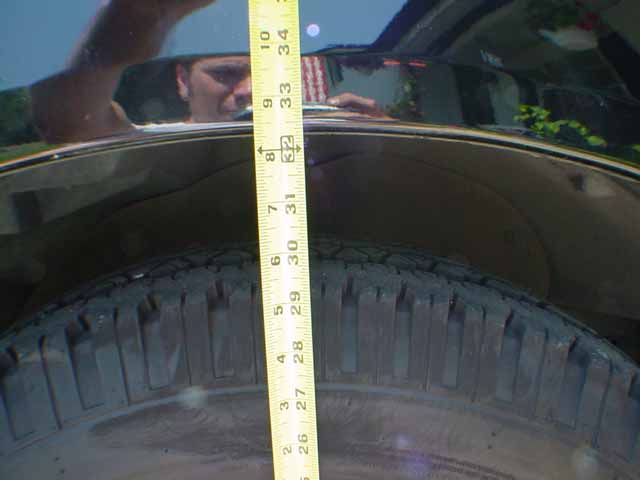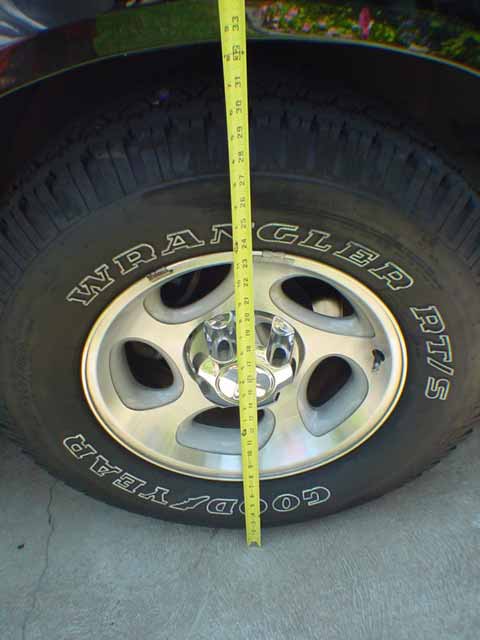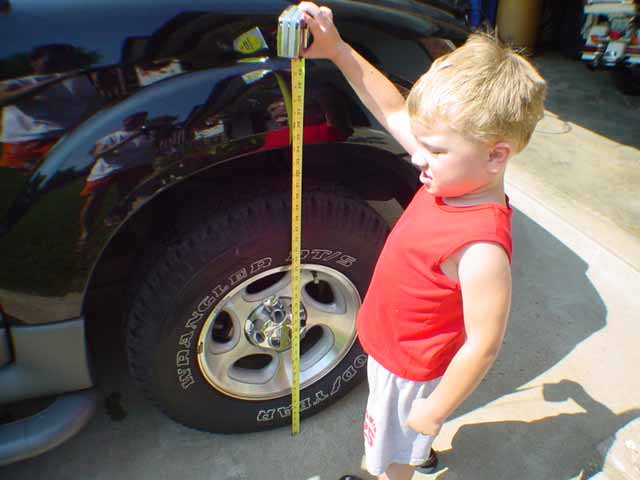 Before:
After: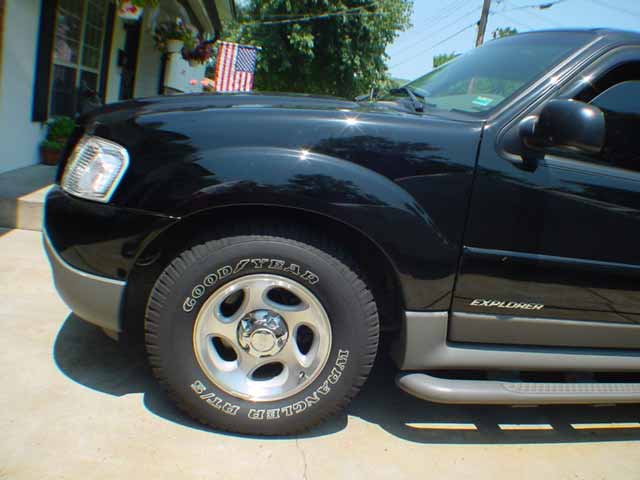 Before: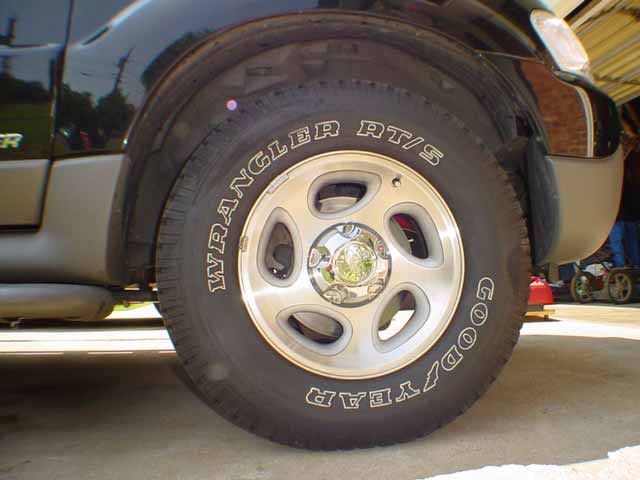 After: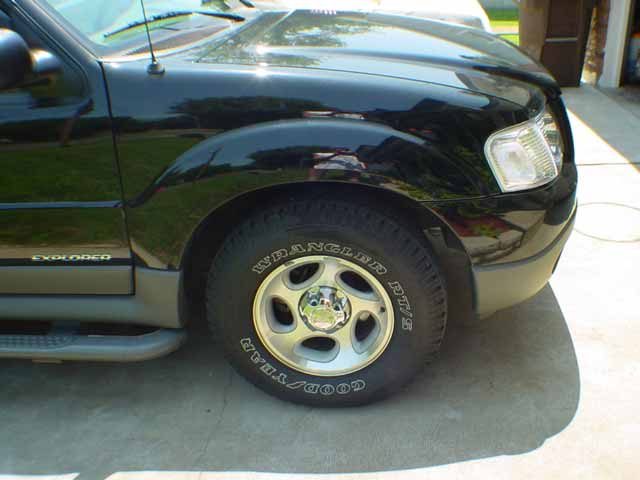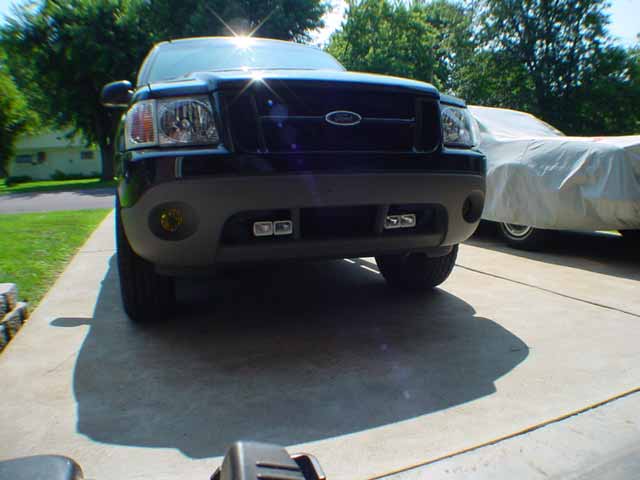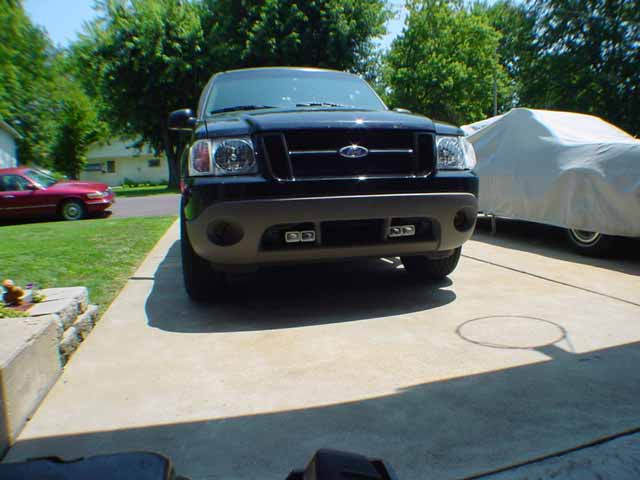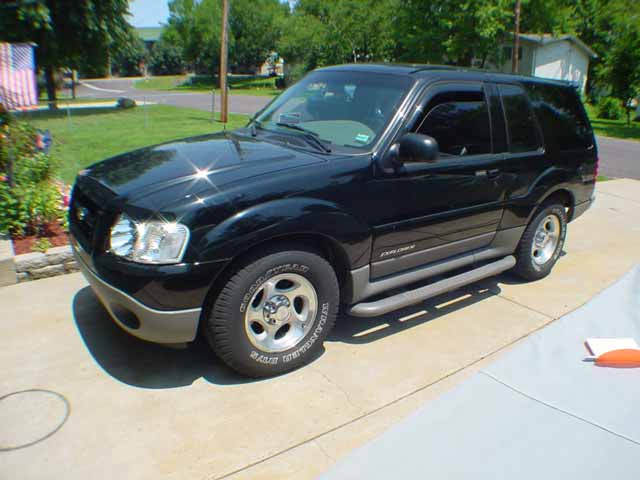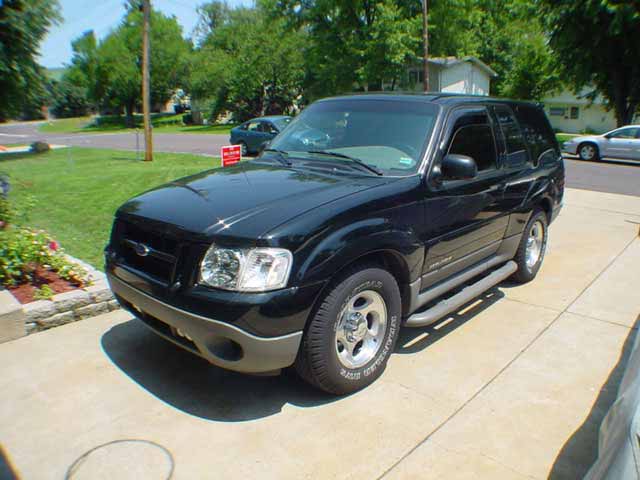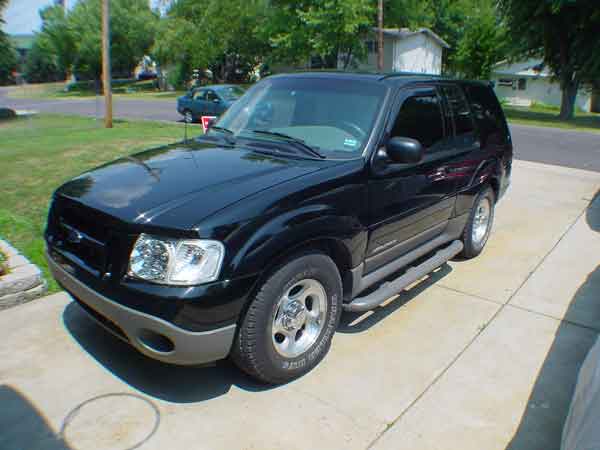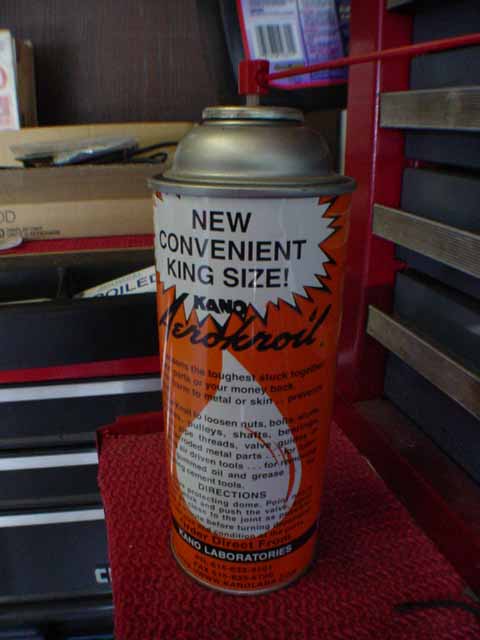 Above is the Areokroil I used instead of Liquid Wrench. It is a lot better, I think anyway.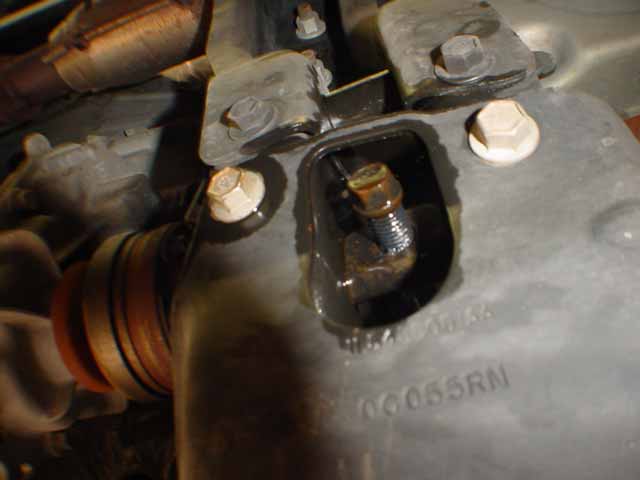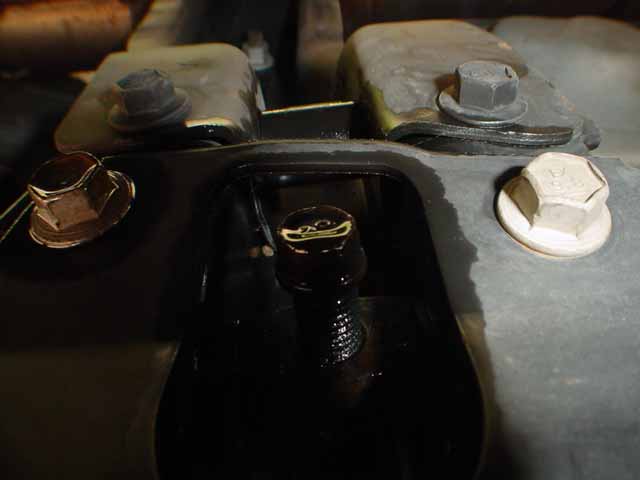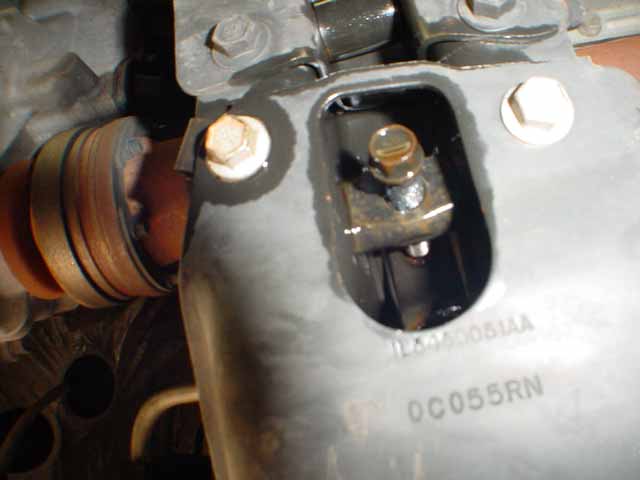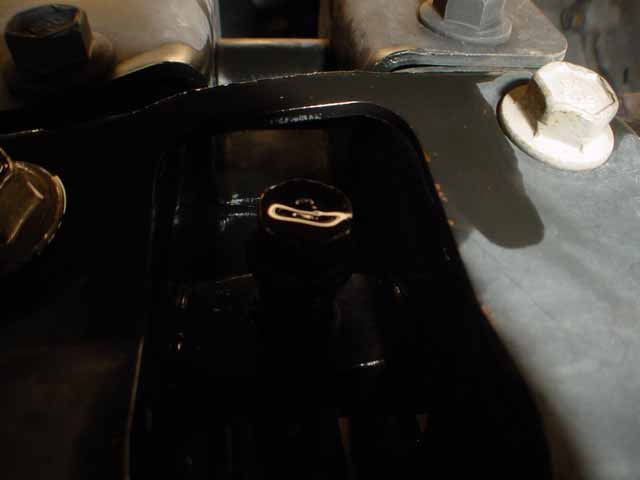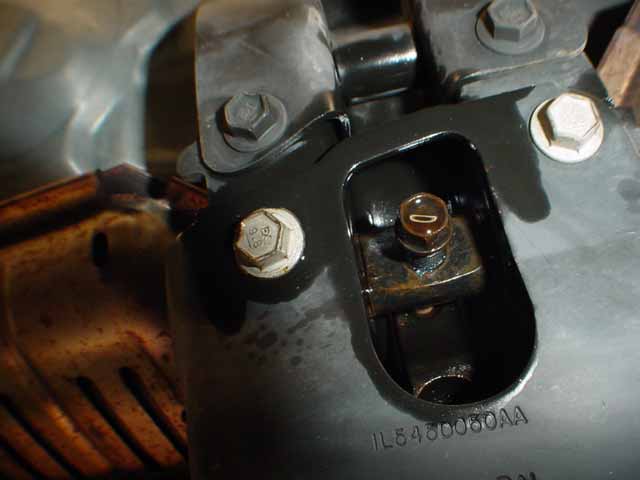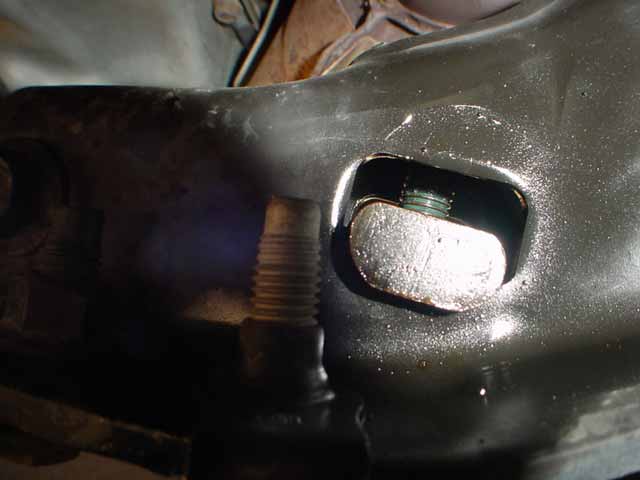 Here is a couple of shots of how close the Front Bump-Stops are: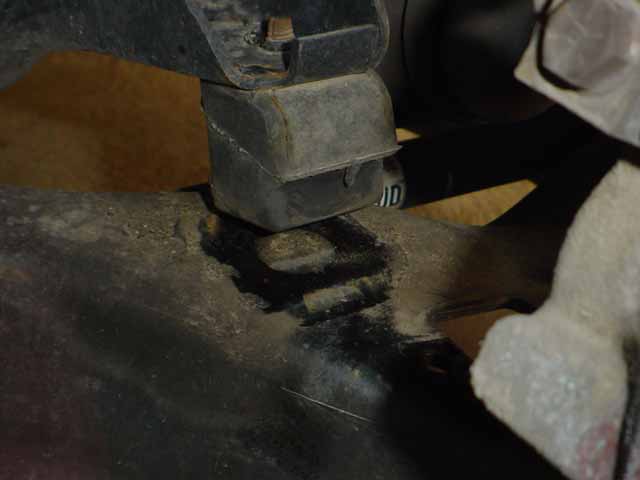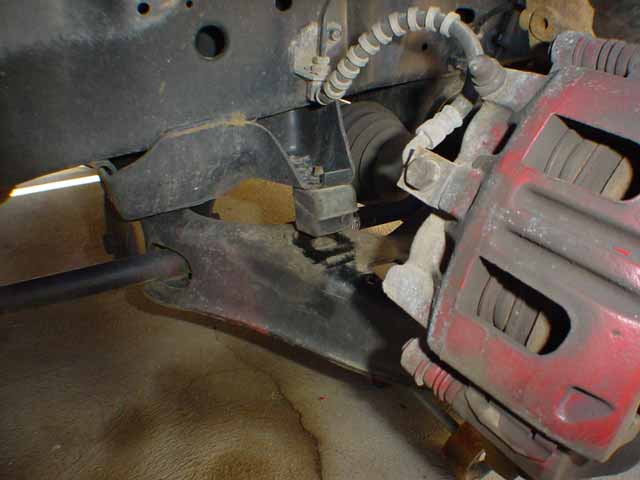 One More Before: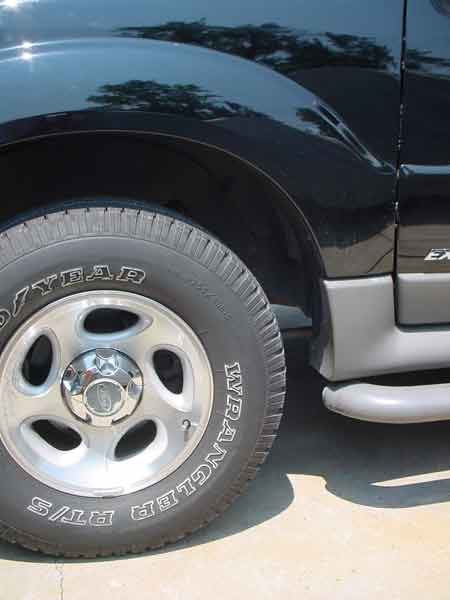 & After: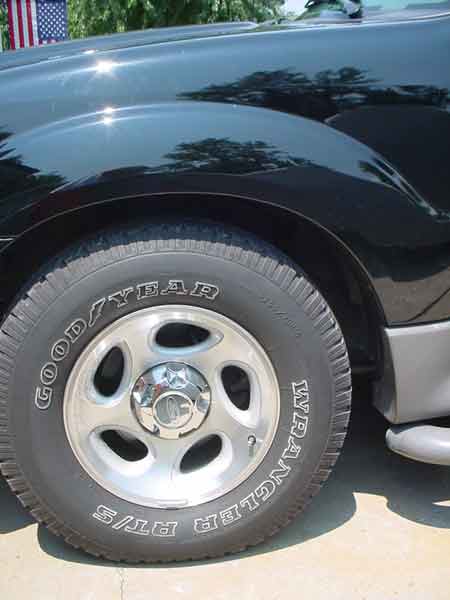 Here is a shot of the rear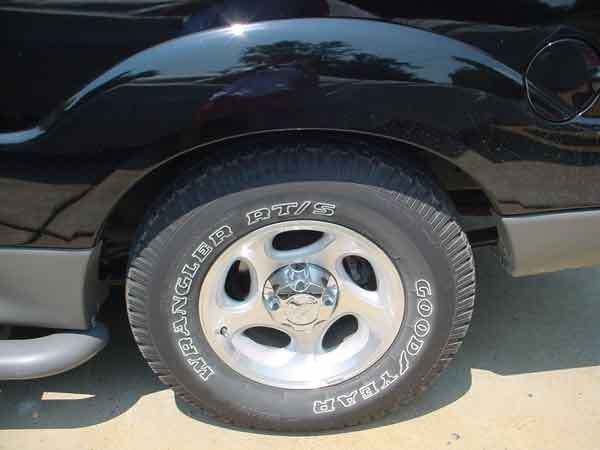 I like this shot! I really like the stance!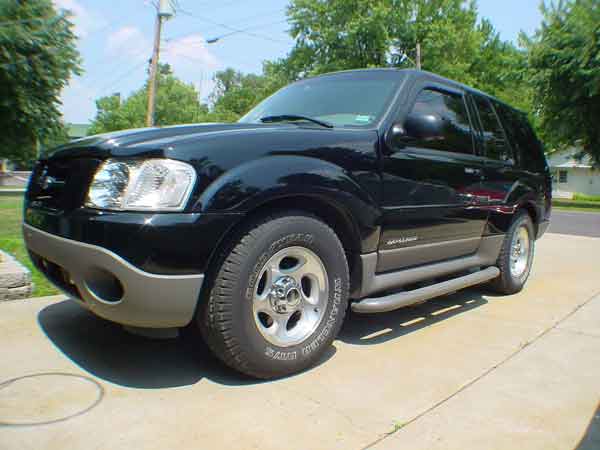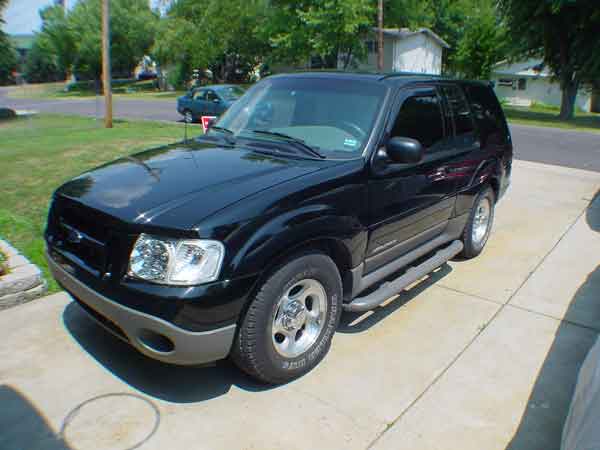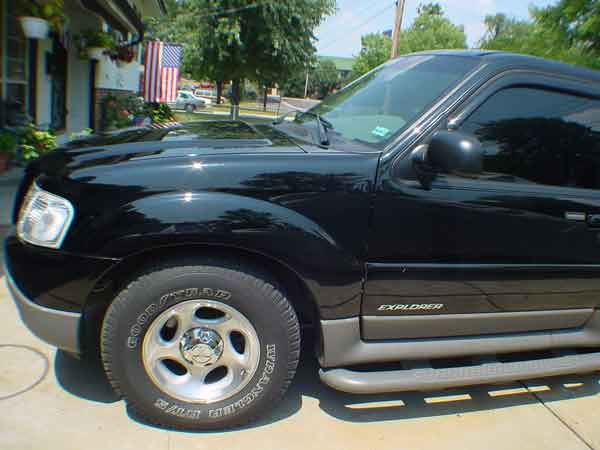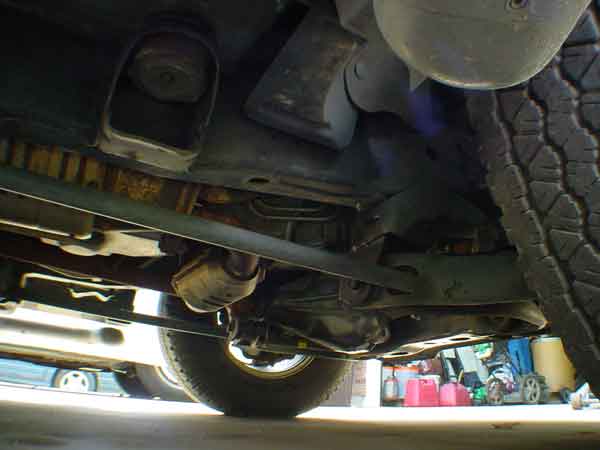 Here is a shot of the rear blocks.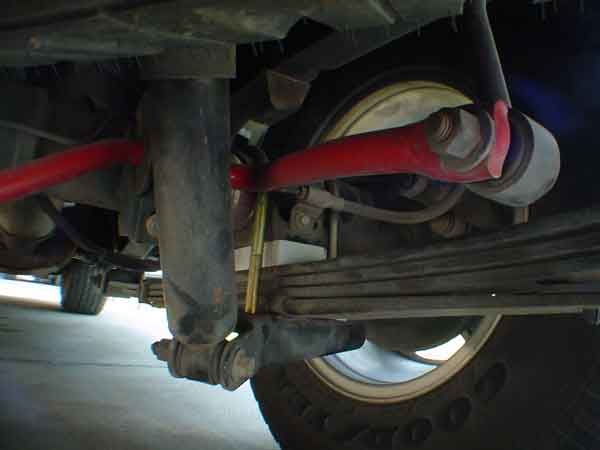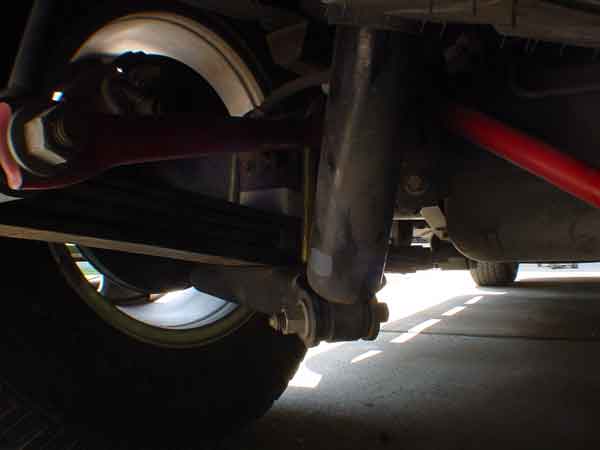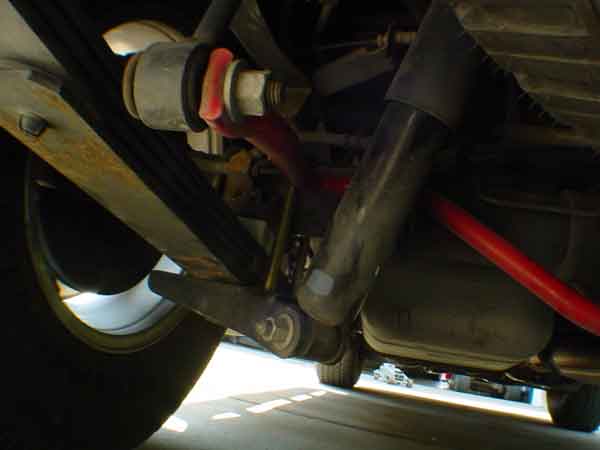 Looking down the top of the leaf spring.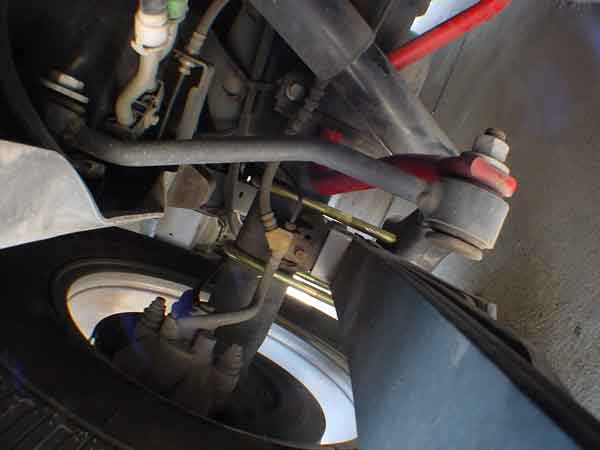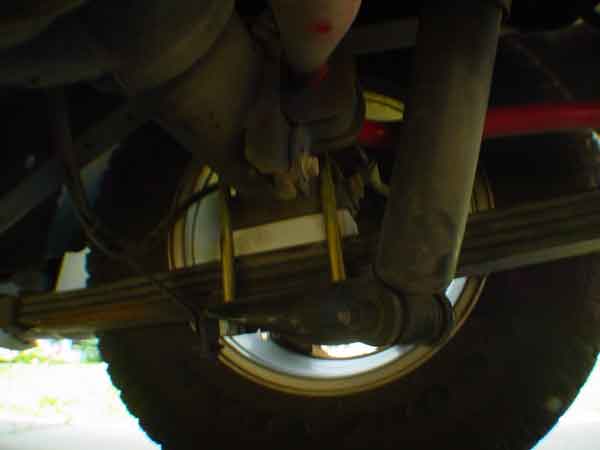 Well, that's it.