Here is some more Flex shot's I took this at the local Schnucks Super Market. There was some Ice Ramps, so I just drove up to check the flex and this is what I got.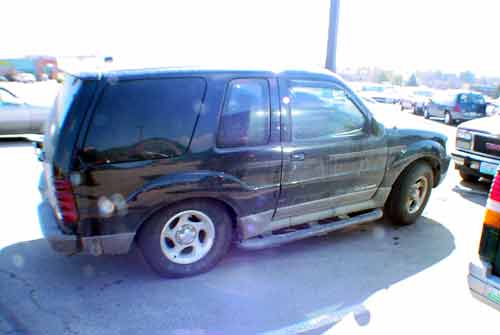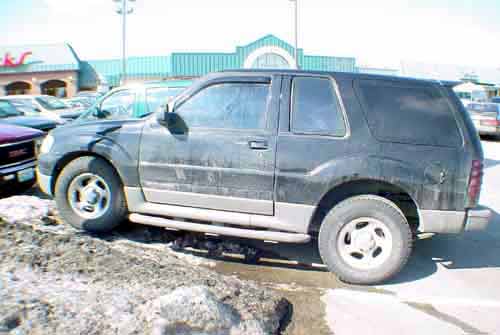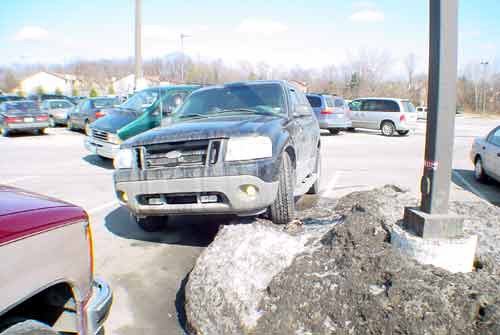 I have NO FLEX! When I was putting on my exhaust I thought I would see how my flex was compared to some of the other X's around here. LOL
I jacked up the rear, driver side until it maxed out. I was able to get the rear drivers side up about 4 inches.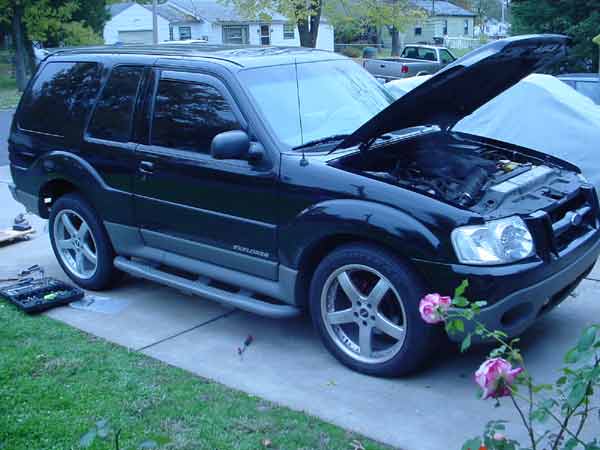 Look how tucked the front passenger side was: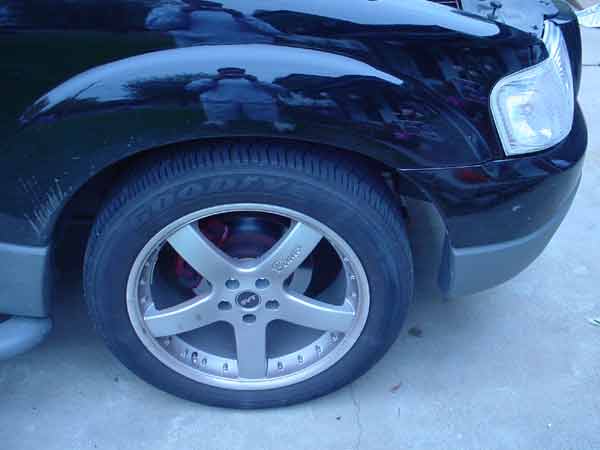 Here is the rear passenger side. It just stayed about normal: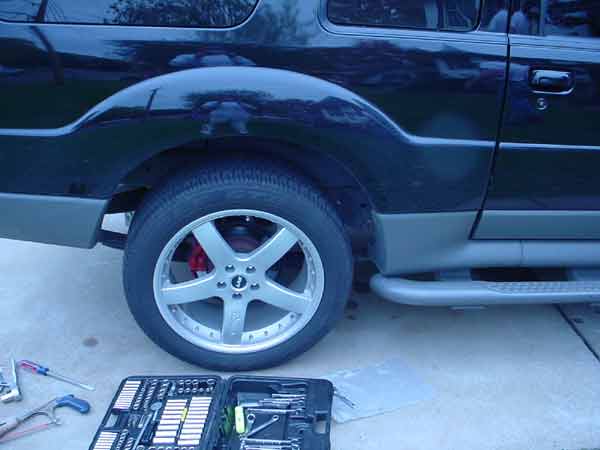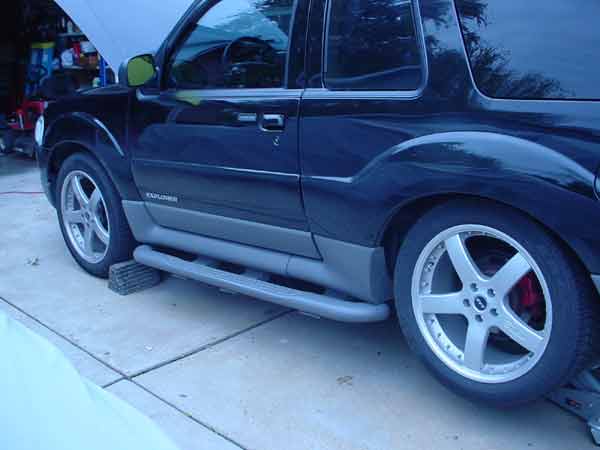 Above and Below: You can see how the rear drivers side was tucked in the fender. The axel was at the Bumpstop.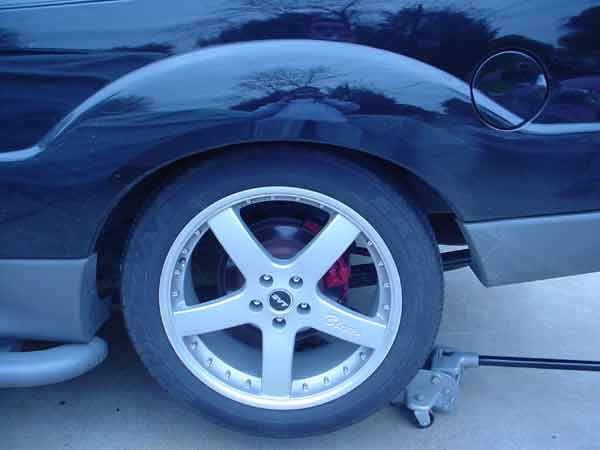 or