Tyler's first try at Saturday Racing! He entered in the Electric Mod Truck, 2wd. Using his Traxxas Stampede with Speed Gem 19 Turn Mod Motor, powered by Epic Pro 3000mah. I lowered the truck 3/4" with fuel tubeing in the shocks. Where the rubber meets the road we went with Team Losi Directional Blades up front, and ProLine Bow-Ties in the rear. I also wanted to help him out as much as I could. So I picked up a set of RPM Bearing Carriers and a full set of bearings. That really smoothed out the roll!
He had decent TQ's. Made the A-main with 11th place bump up and finished the A-main in 5th. He was awesome at keeping it steady and smooth.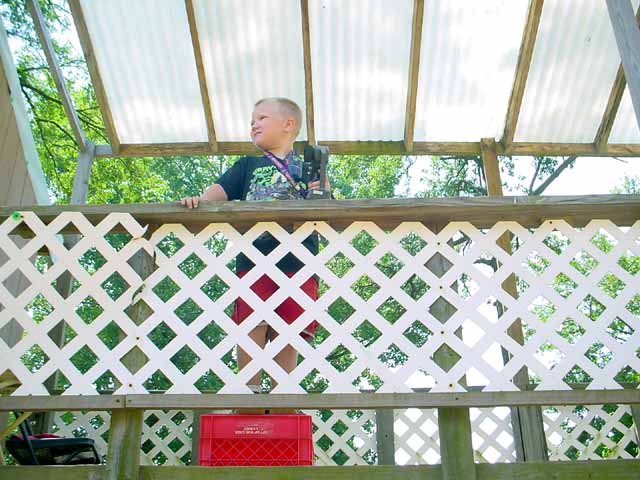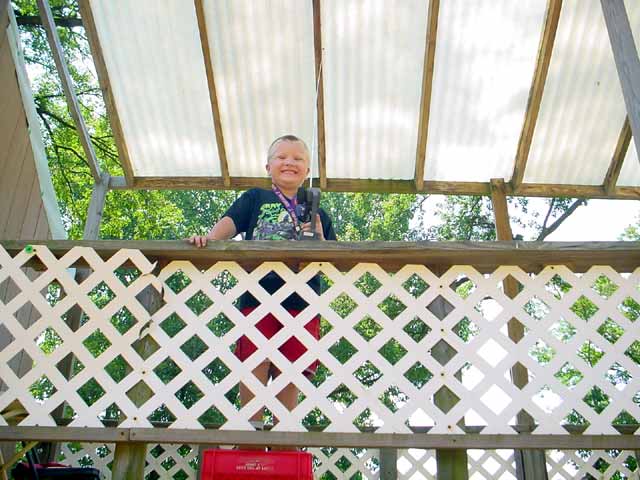 Gravedigger in line and ready to go. Tyler really looked like a pro out there. He would pull out and check in go right back and get in line.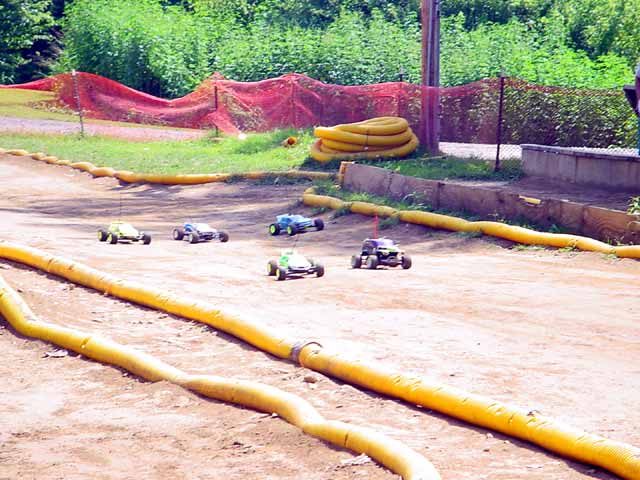 Here he is doing his Marshall duty on the next race, 1/8th Scale buggies!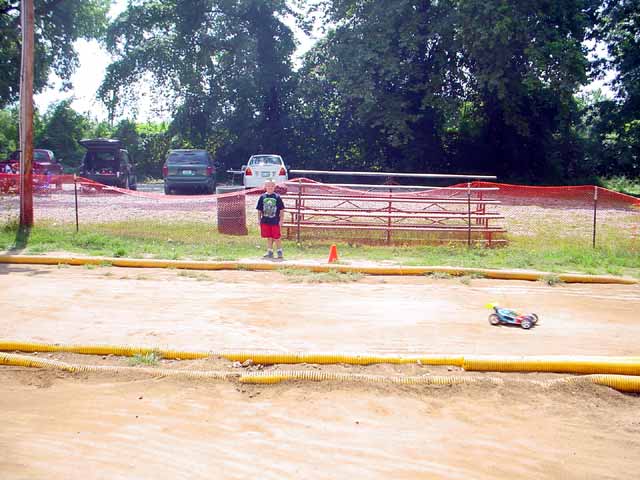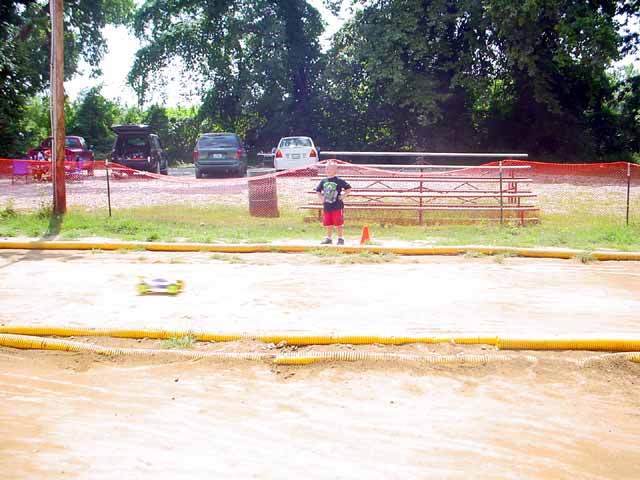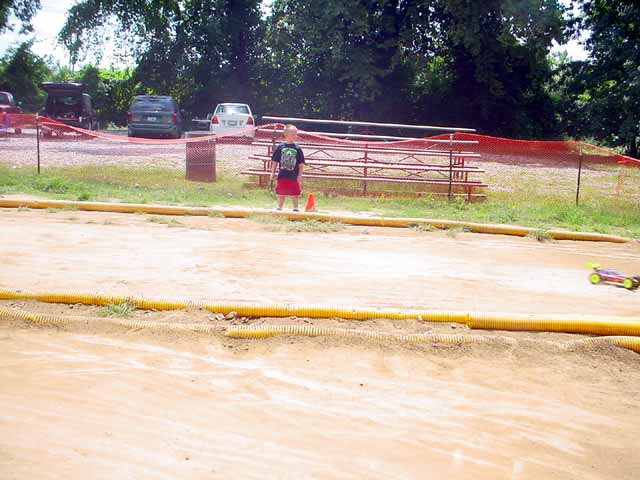 All in all I was very impressed with his performance. He made me even more proud the way that he handled himself all day. Great sportsmenship and most importantly he had FUN!