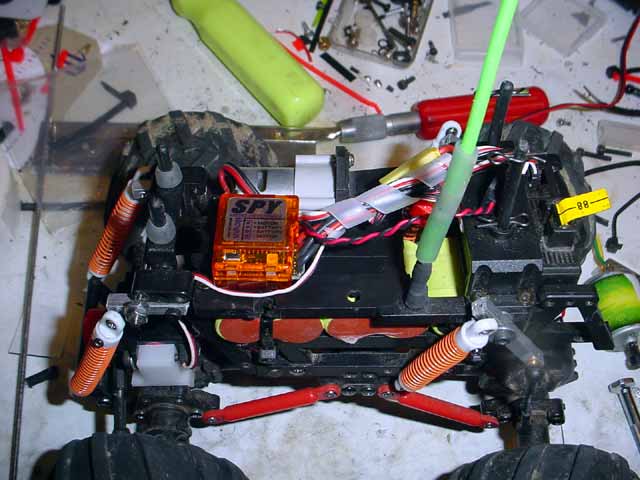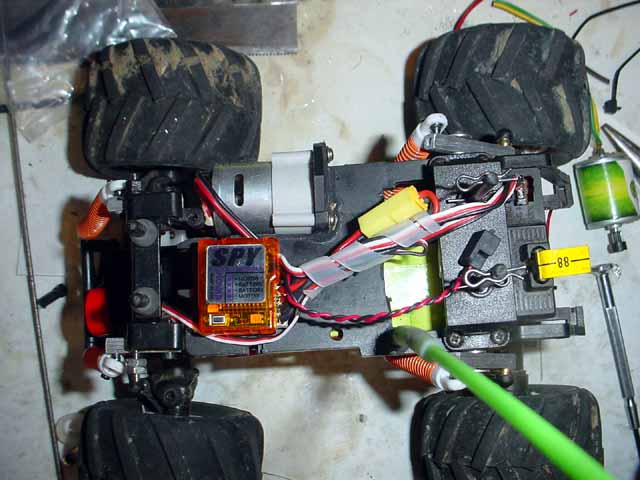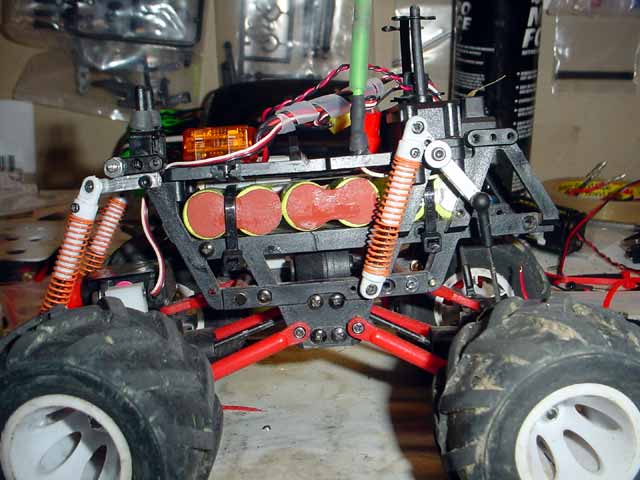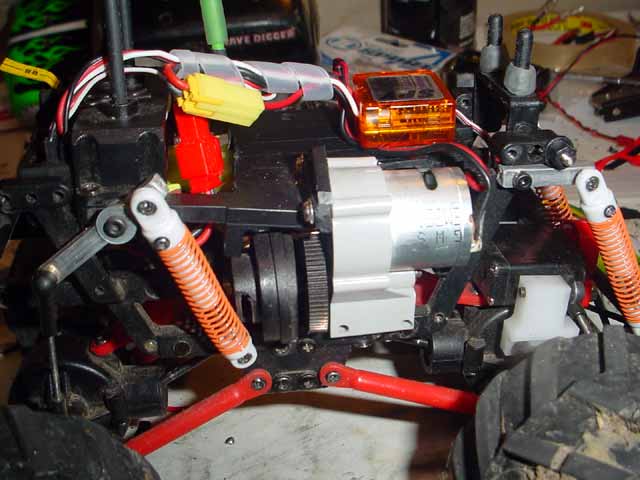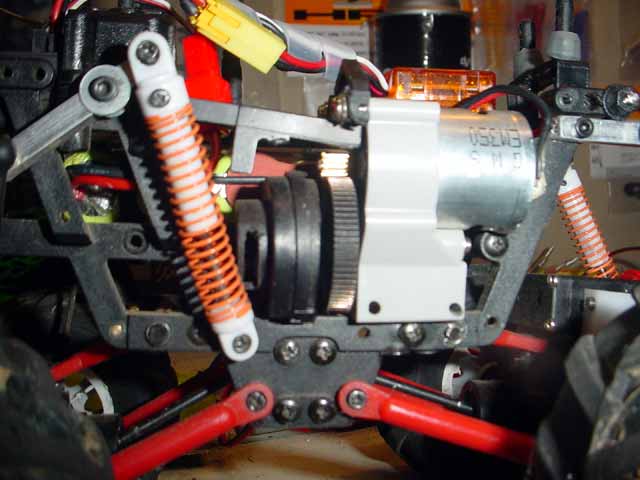 Below are some pictures of my donor MG. I bought is for 70 at my LHS. I used it for spare parts and most importantly the Front Axle Assembly for my 4ws conversion. Now I have all the spare parts I could ever need.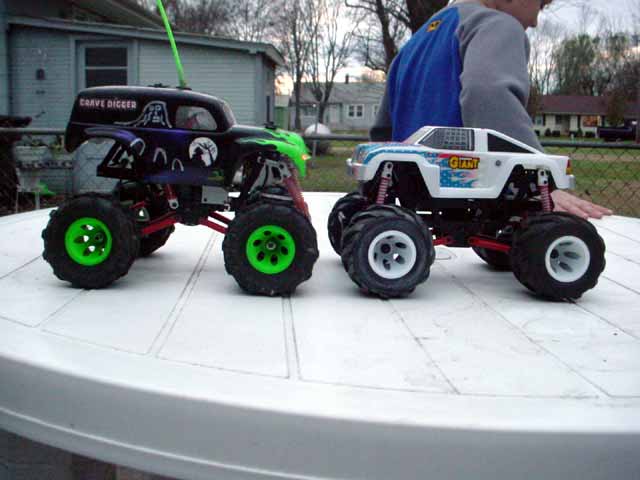 I took a bunch of comparison pictures to show the difference in a Stock MG and my Crawler.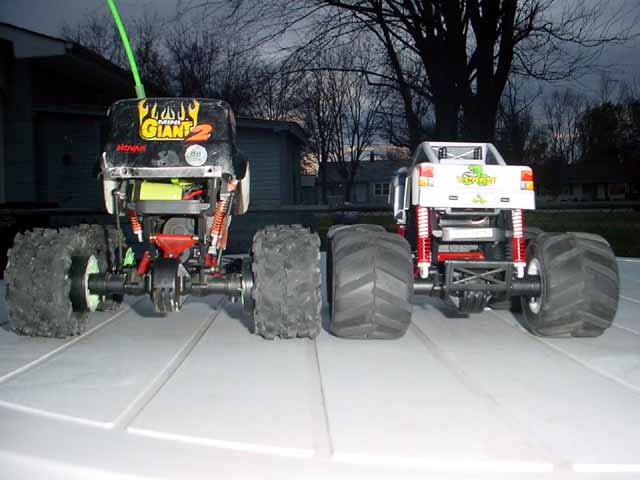 Below you can see the difference in Clearance.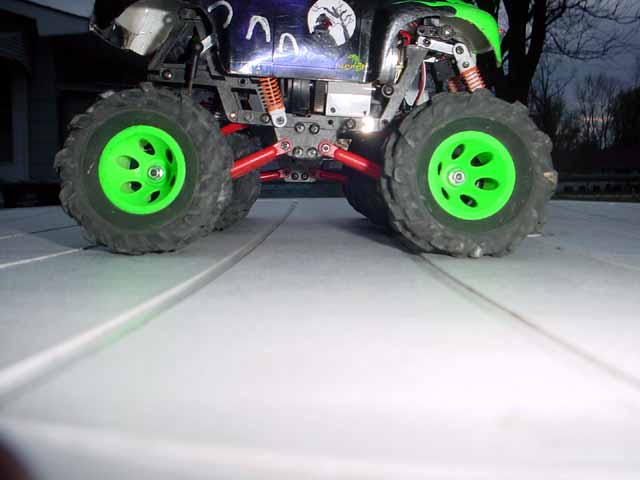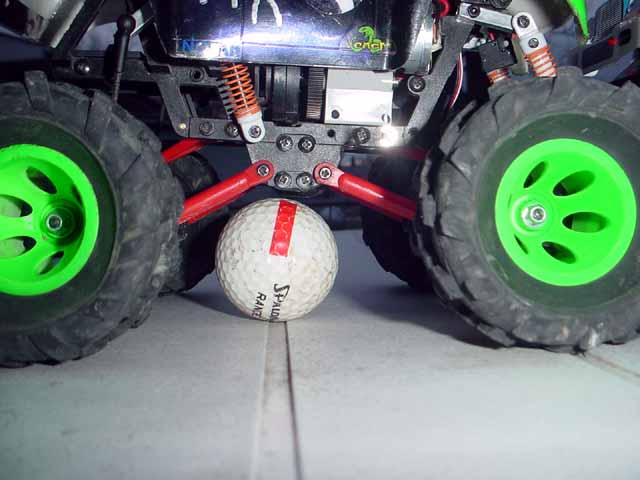 I have a full 1/2 inch on a stock MG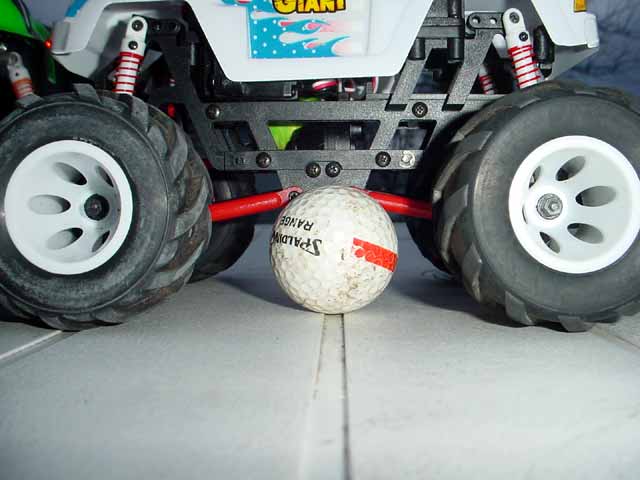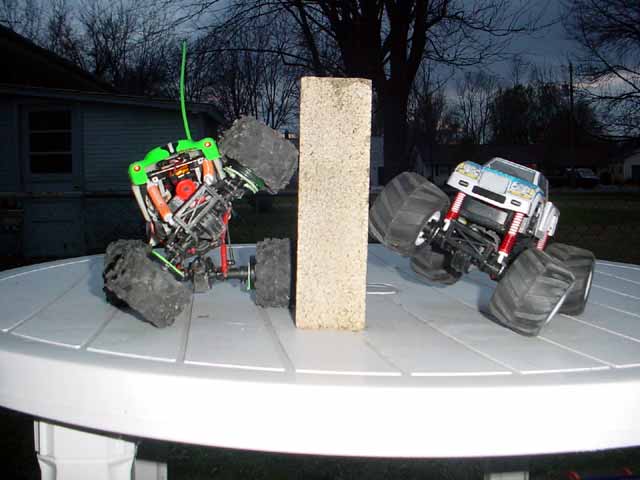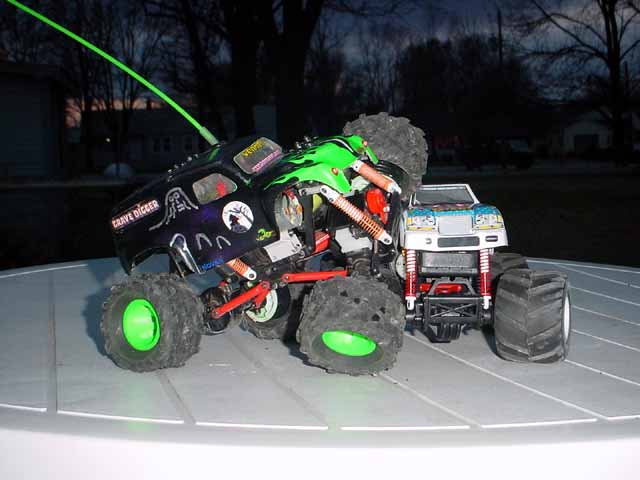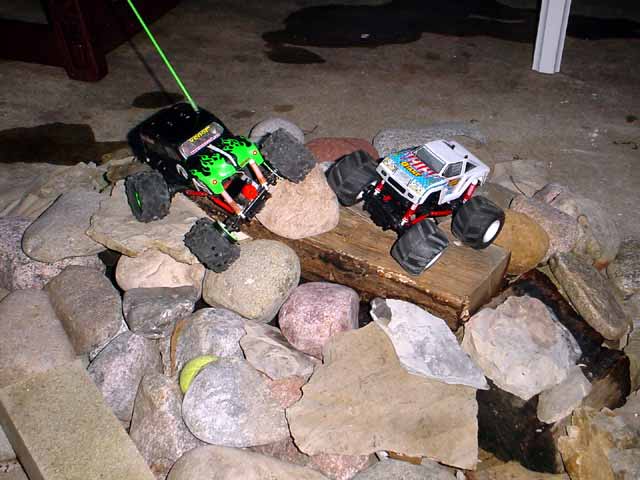 4ws is installed and working great!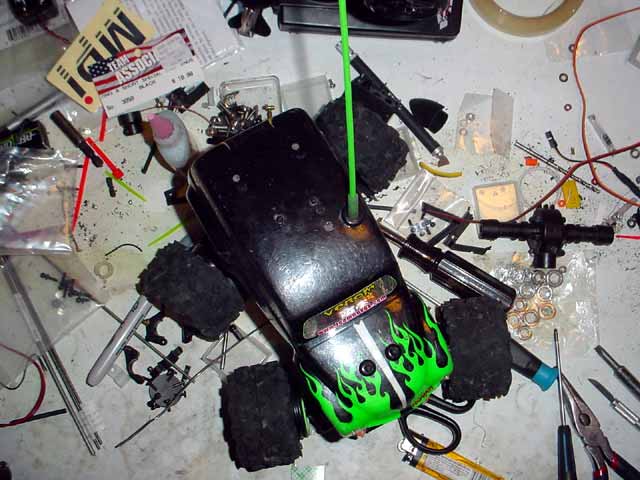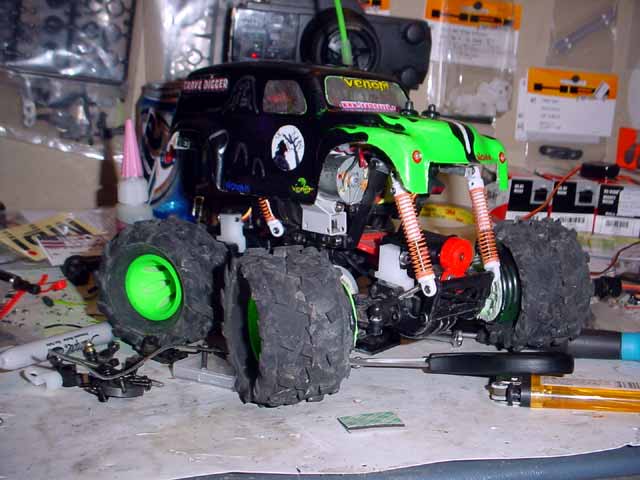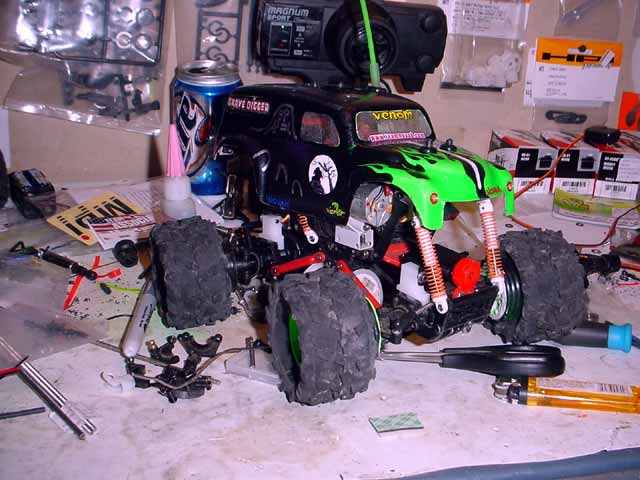 Below is pics of my son's new VMG I got him for Christmas. I painted up the Trinity Body and dyed the wheels for him. Wrapped it all up in separate packages and he love opening all the parts. After I put everything on and together, we took it out for a spin. This little thing Gets IT! Damn is it fast!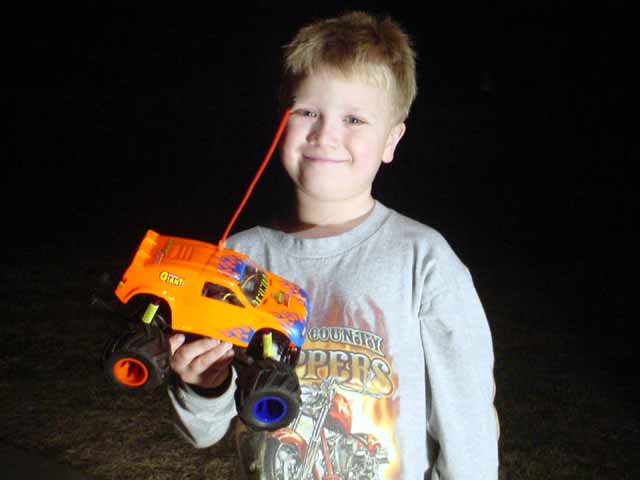 List of Mods and Parts:
Venom Fireball Motor
Venom 7 Hex pack
Venom Oil filled shocks
Venom Bearings
Swami servo mounts with Hitec 81 Metal gears, Kimbrough Saver
Venom Wheelie bar
HPI 8 tooth pinion
Locked up Diffs
Exterior: Trinity Body, Neon Orange and Blue
Dyed Wheels
Dyed all Red parts Black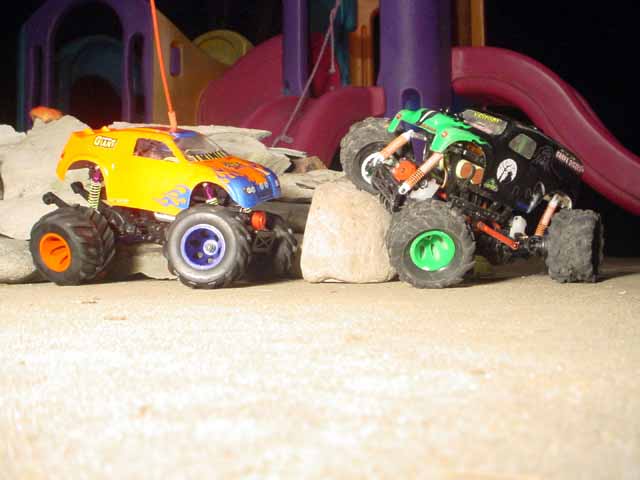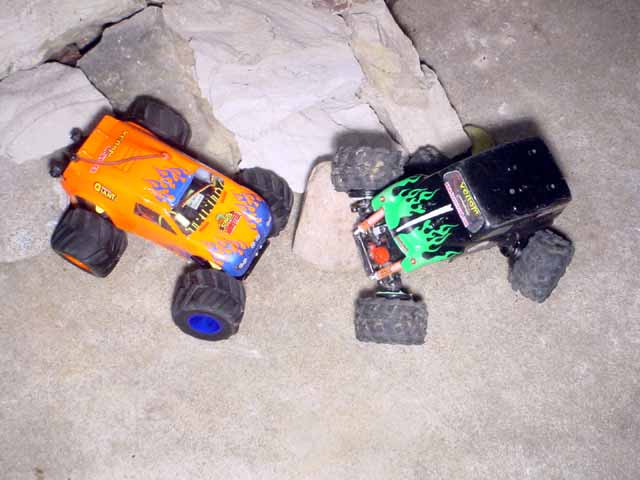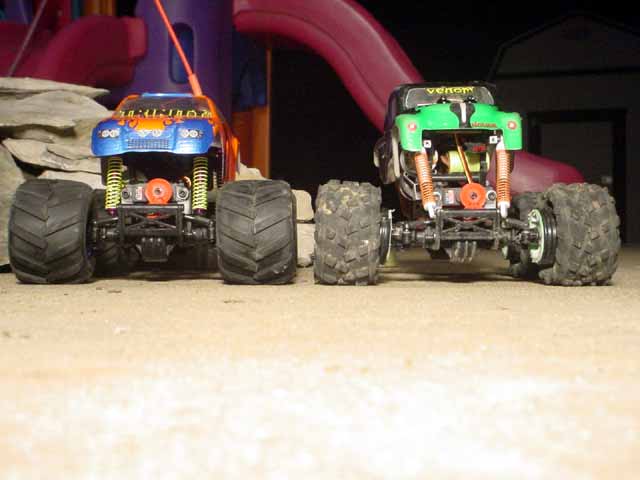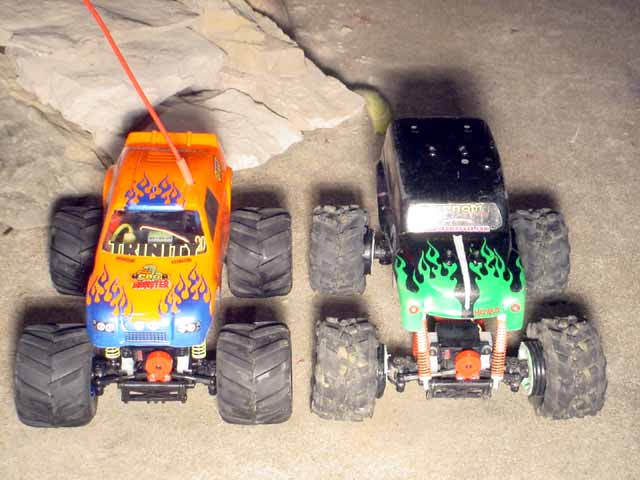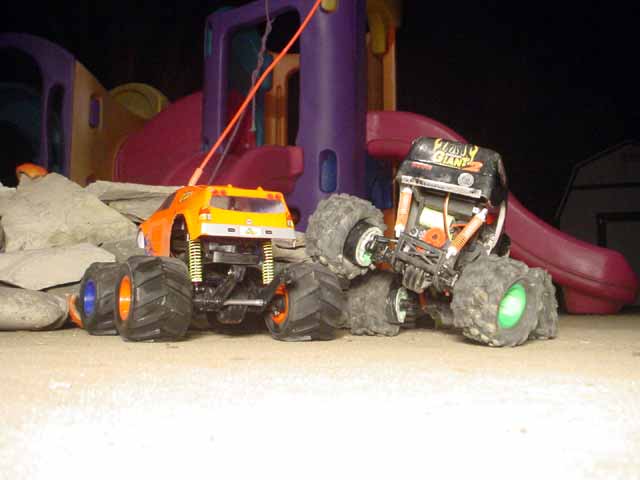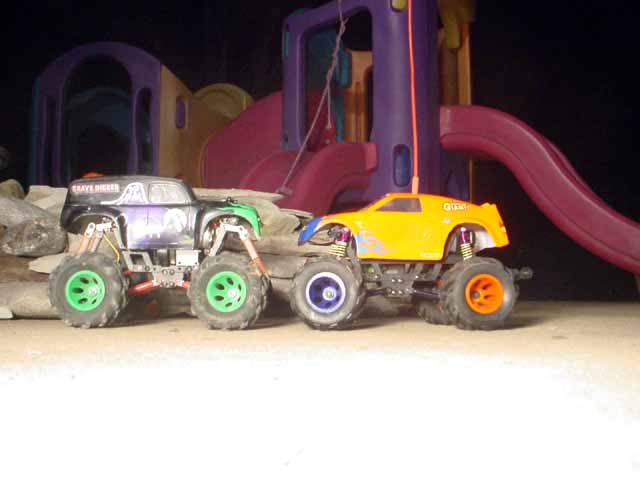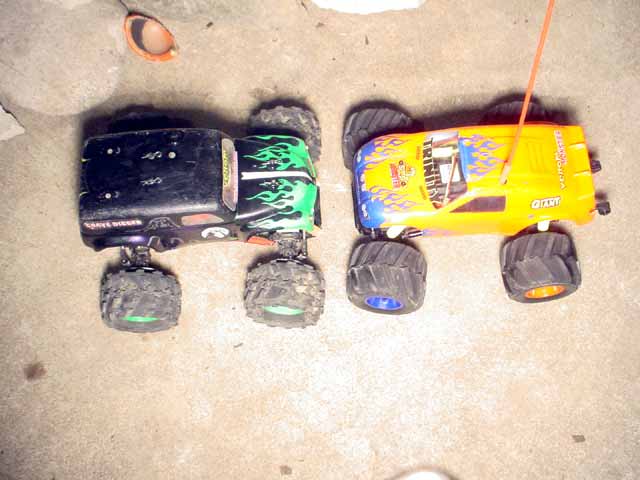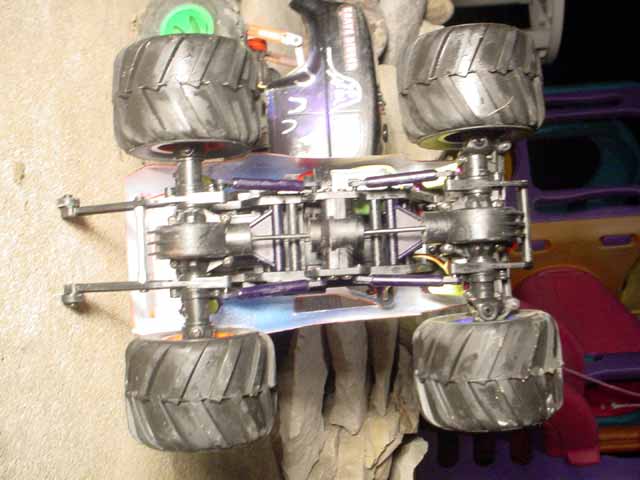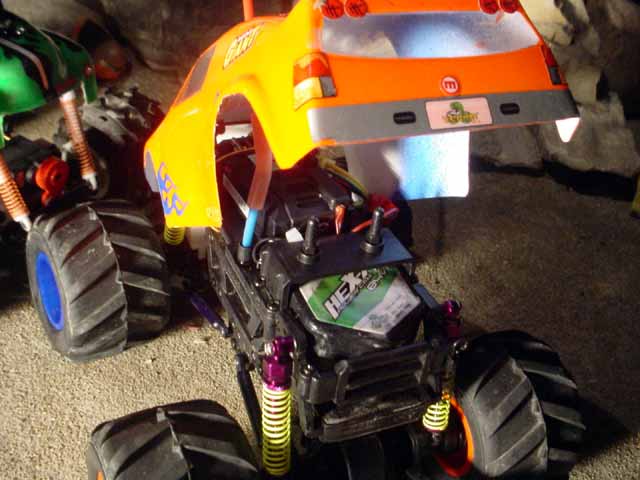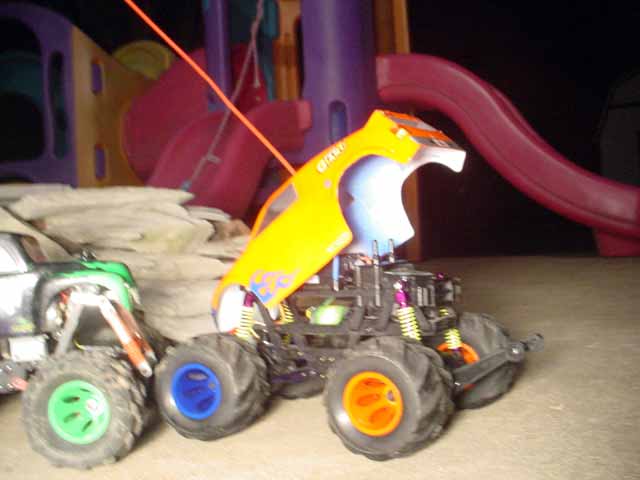 Below are some pics of my Crawler in it's current state. I took off the cani's to use the simple bumper mounts. I am waiting on some different cani parts I ordered from a local machine shop.