Kenwood KVT-910 & Two Headreset screen, w/ PS2 install...
Here is the brain of the Kenwood: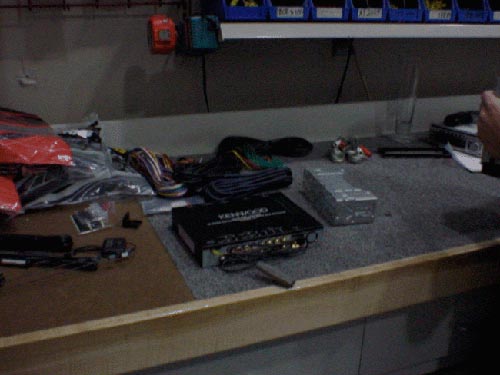 We installed it behind the headunit. You have to take the entire dash off to get to it: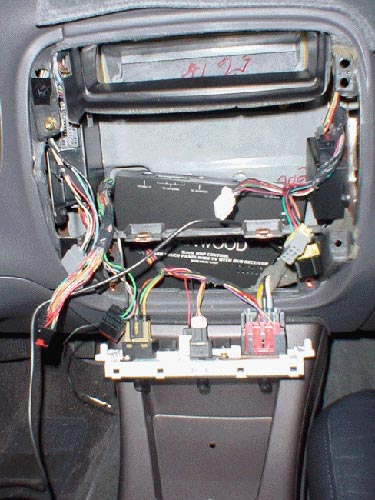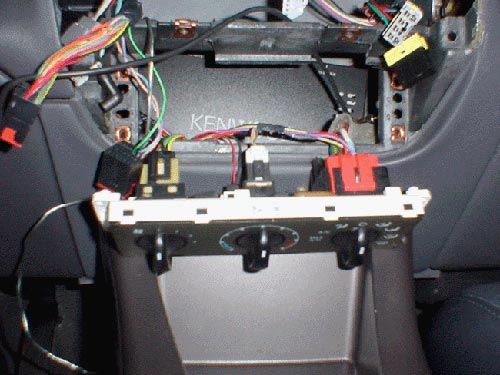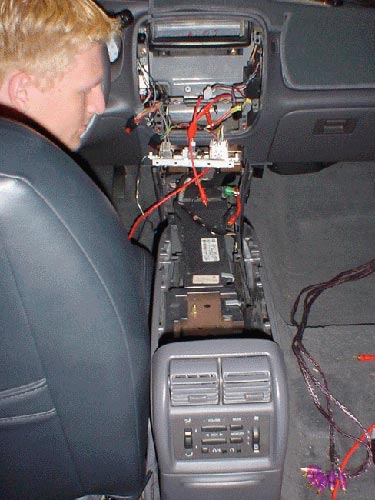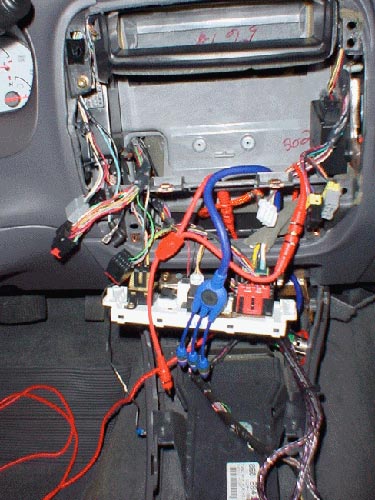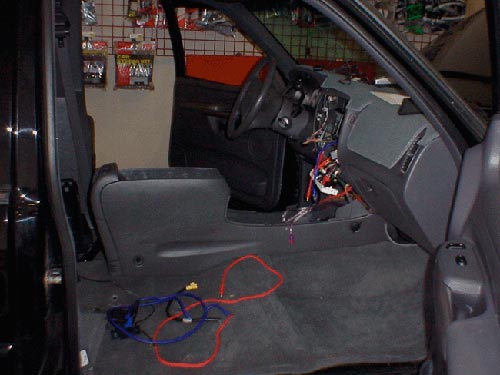 Above and below are the wires ran to the PS2 and also an auxaliry Input for A/V. I like to hook up a video camera and show people looking at the screens themselfs.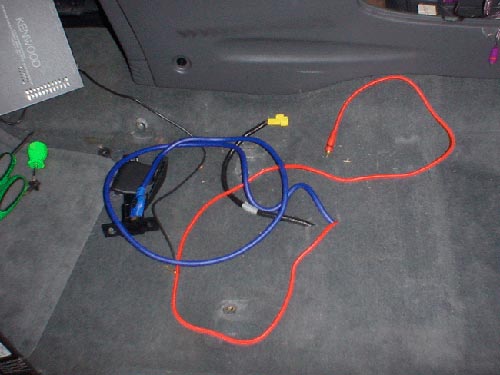 Wire Mess!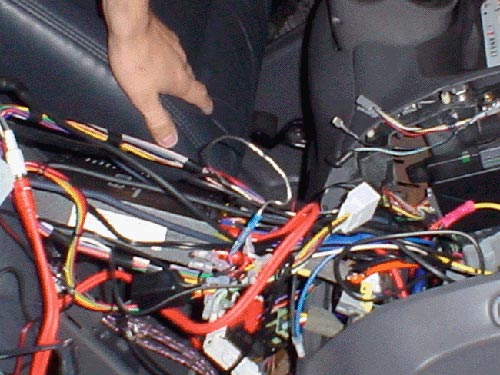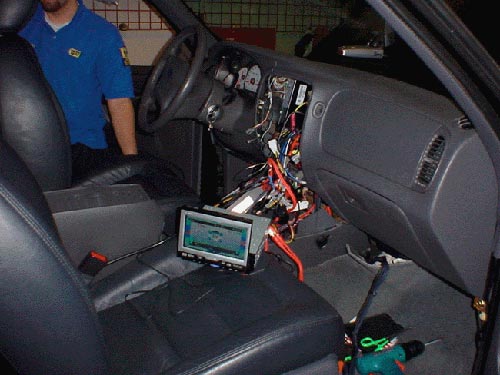 Here are the Audiovox screens. They fit the headrests prefectly and the color is an exact match to my other siver interior pieces.