July 27th. 17th Annual Fords Unlimitedís all Ford Show at J. S. MacDonnell Park.
3 shows in one including Muscle Mustangs and the Fairlane Club of Americaís Mid West Mini-meet.
Sponsored by Dave Sinclair Ford.
Check out this really good pic that Collin pointed out, you can see the entire 4x2, Non-Lightning trucks in the reflection of my front facia. If you click on it you can get a Highres huge pic: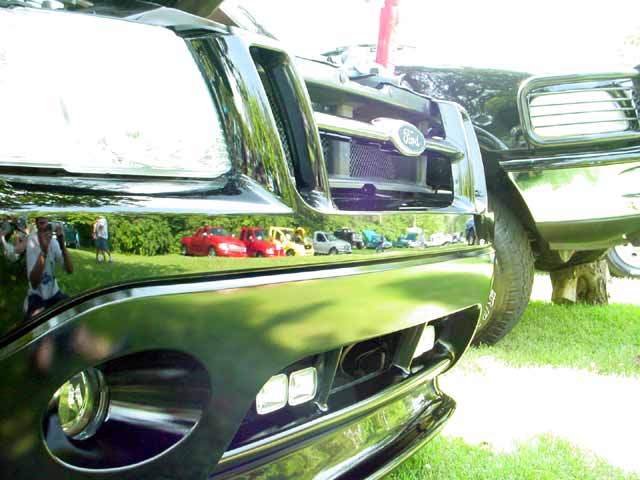 Looks like a group haveing a great time melting in the sun!
---
Here is the FordTruckWord.com 4x4's in class Y, 86+ 4x4's all Trucks and SUV's. Black Magic, f150 hillbilly, & GhostRider304.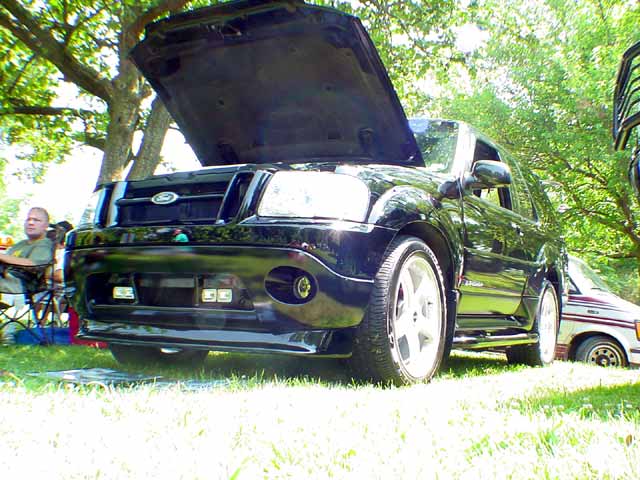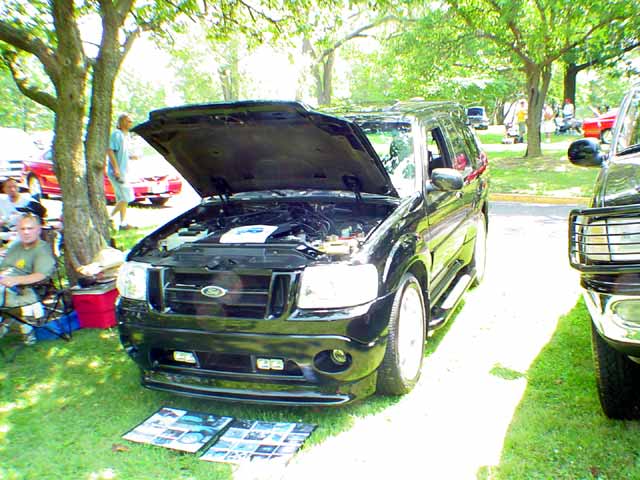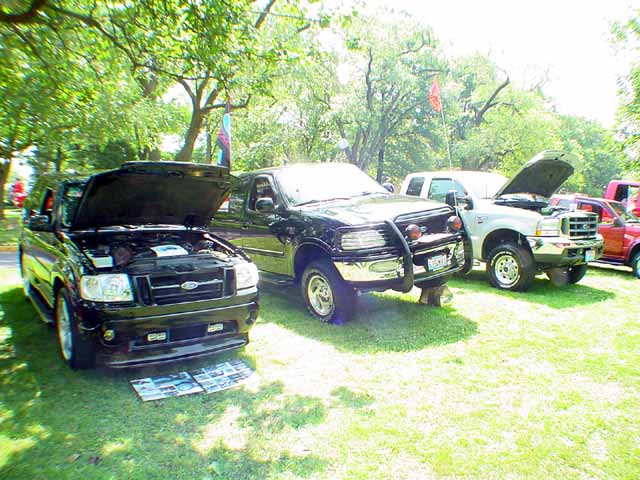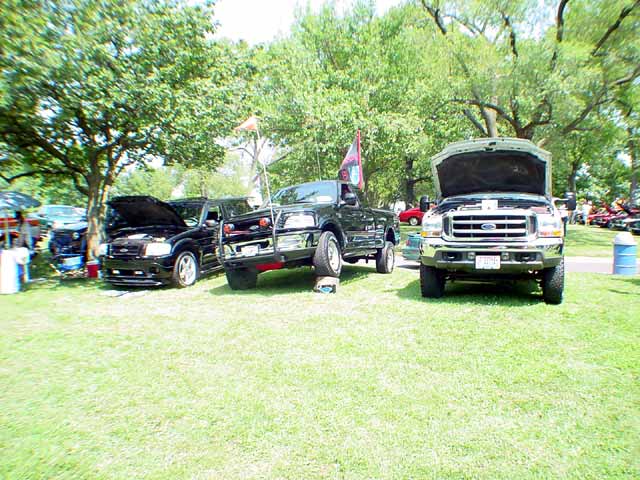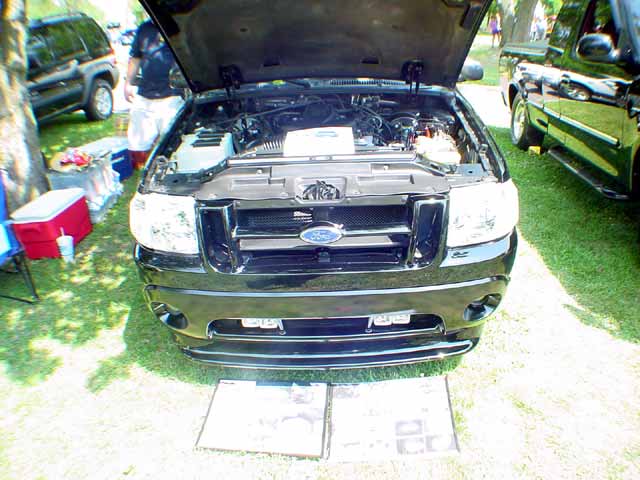 I tied for 3rd place with Ghostrider304 (aka: Will).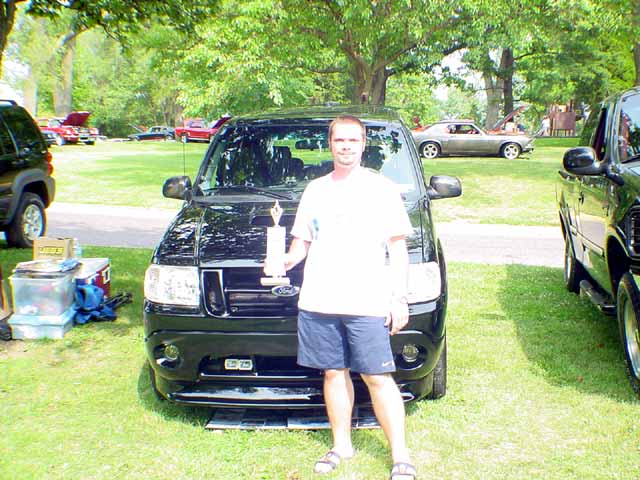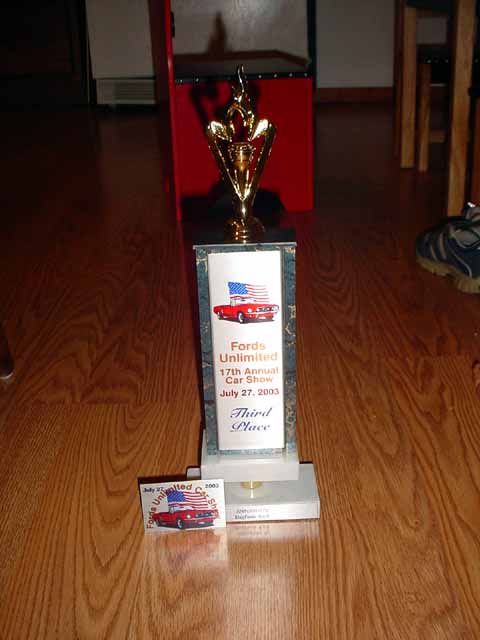 ---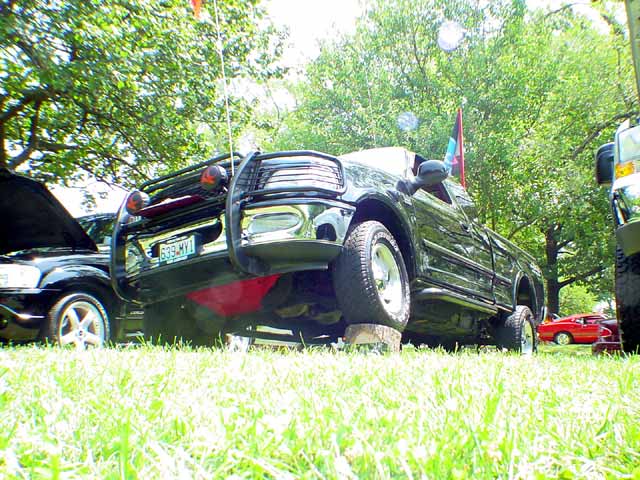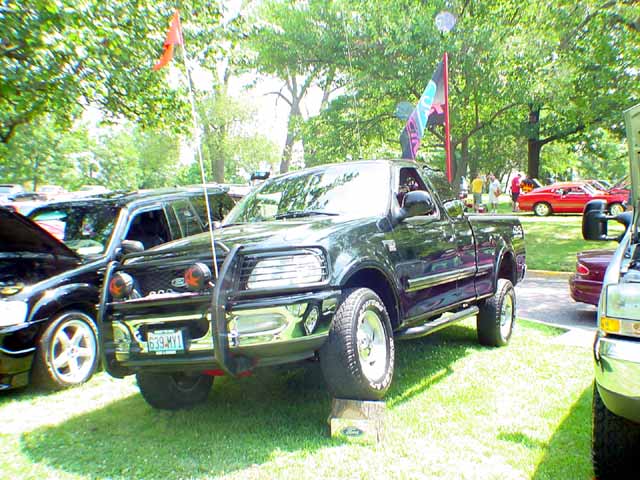 ---
Here is Ghostrider304, Also tied with me for 3rd place in 4x4's.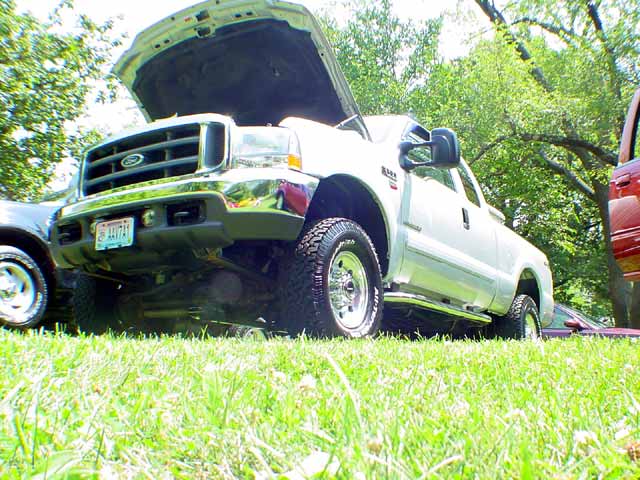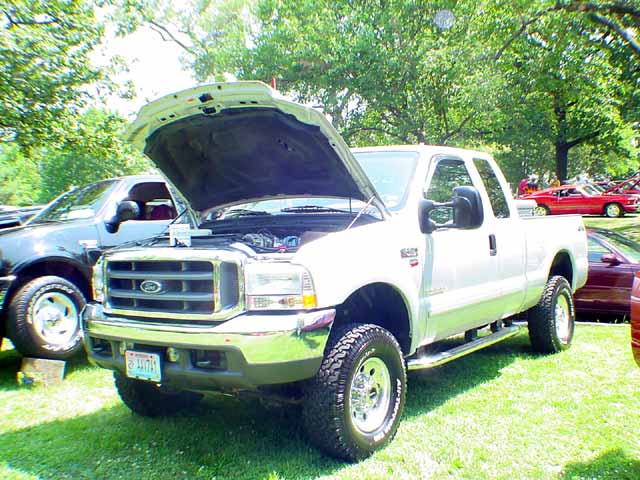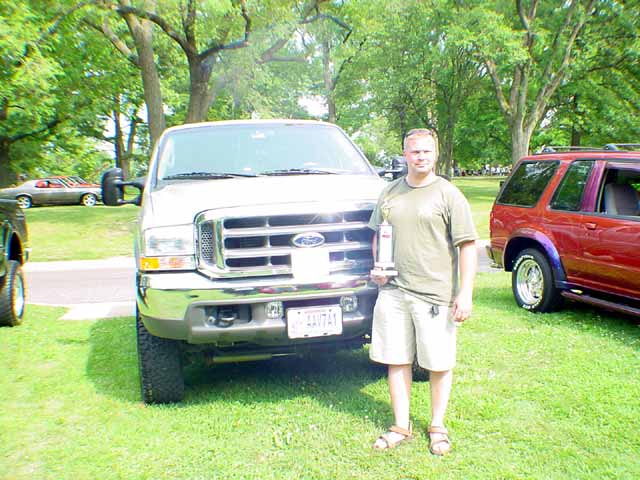 Nice Tails! Also, check out the new Police Interceptor Emblem! Look killer Will!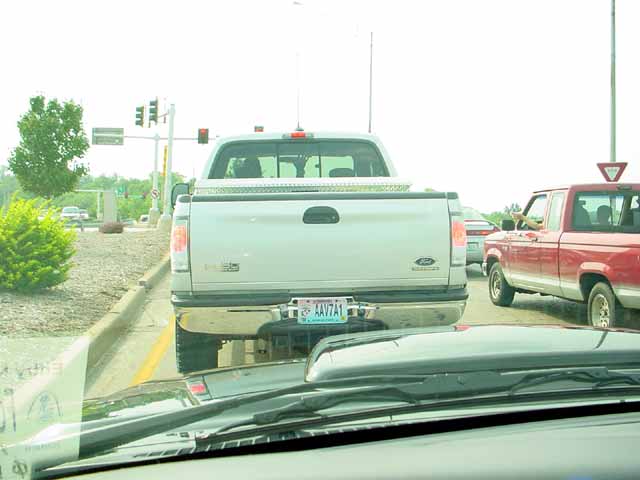 ---
Here is the 4x2's, Non-Lightning's. The yellow truck is of course Boss54, Collin, and the closest Red Extended cab looking hot on 20's and nice grills, is Nash t f150.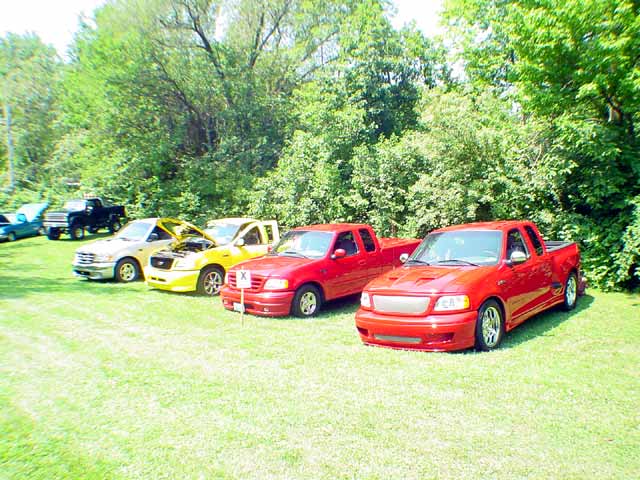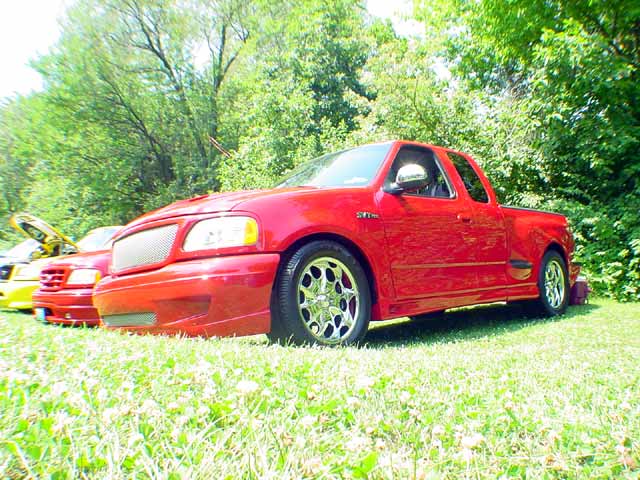 Great Looking Truck, Took 2nd and well deserved! Congrats and Welcome to the club!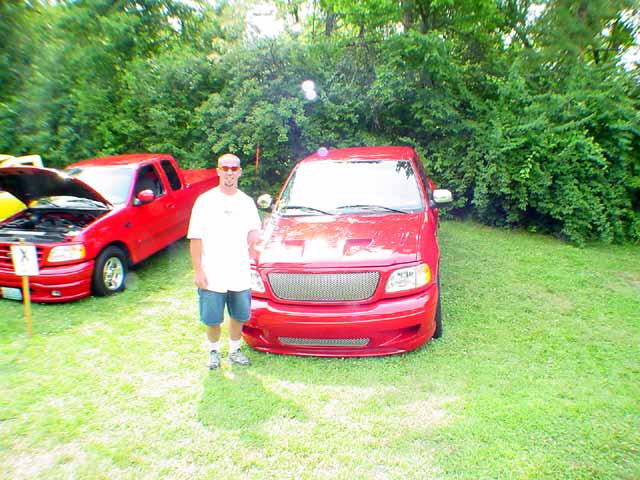 ---
Here is Boss54, Took 1st in his class! Congrat's and glad to see you stick arround all weekend. I think he took Best in show Saturday at the park! LOL Love ya' Collin!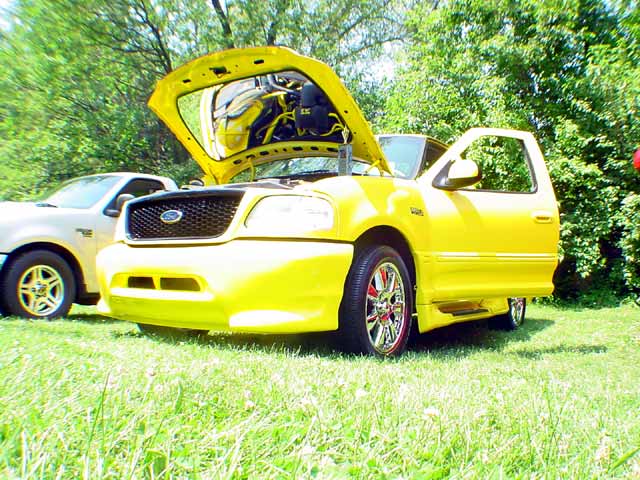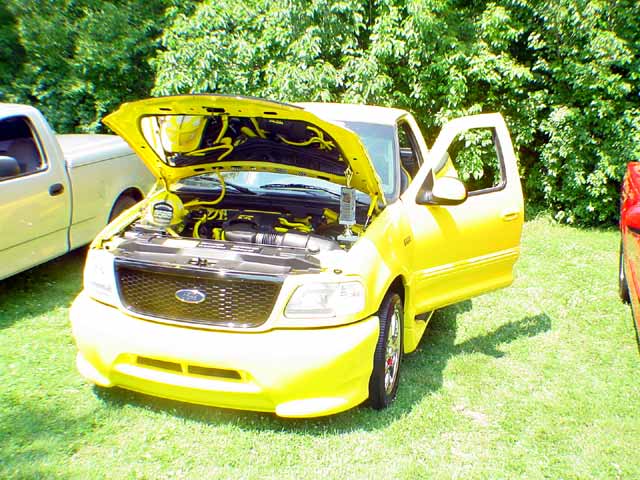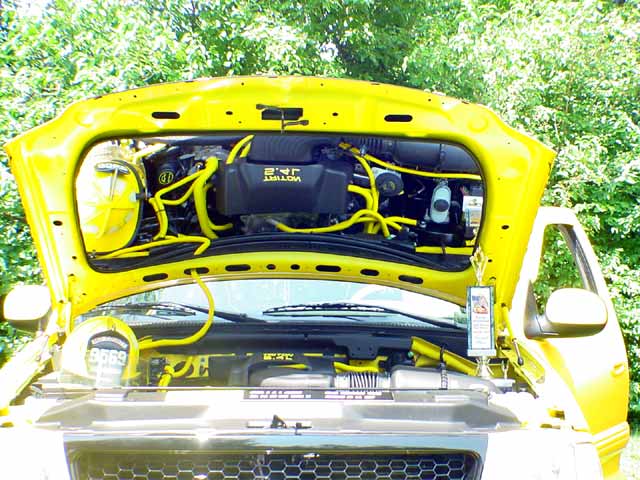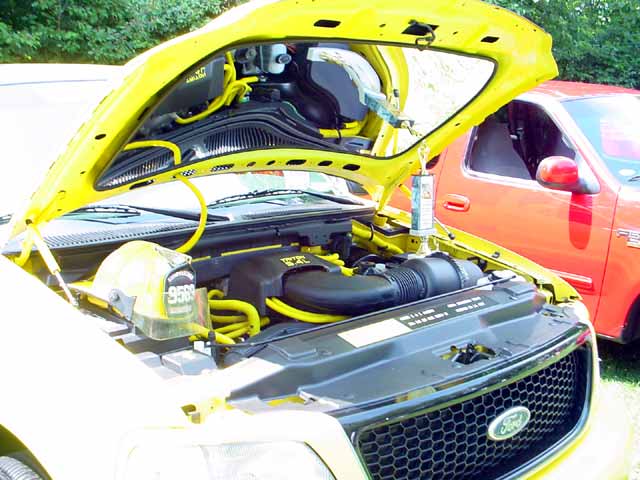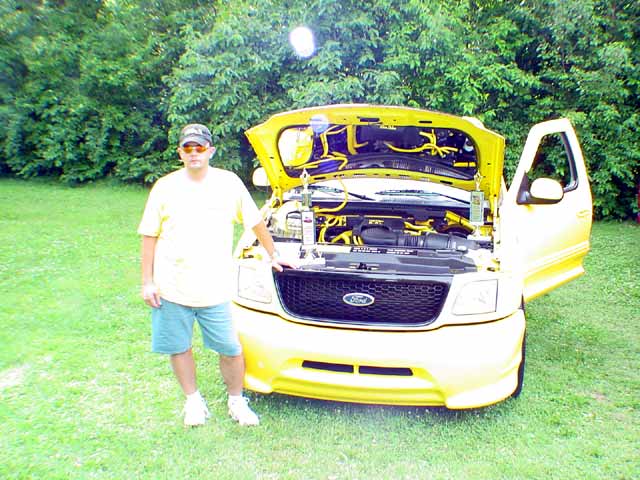 ---

Three Proud Truck Owners and they Prizes!
Collin- Boss54, Matt- Black Magic, Will- Ghostrider304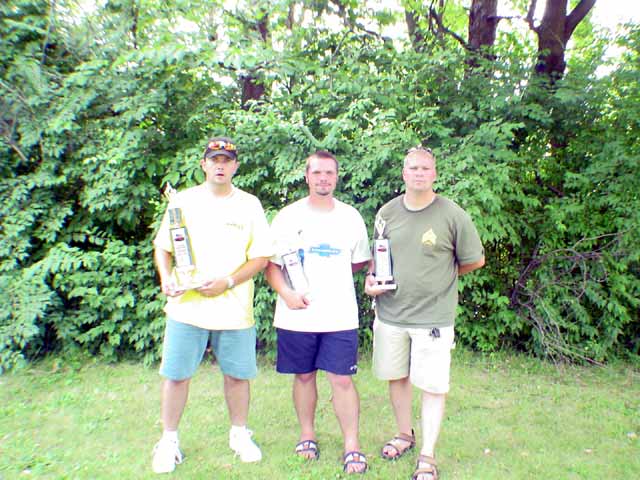 ---
Here is the Lignting class, all years, The first three on this side are FordTruckWorld.com Members.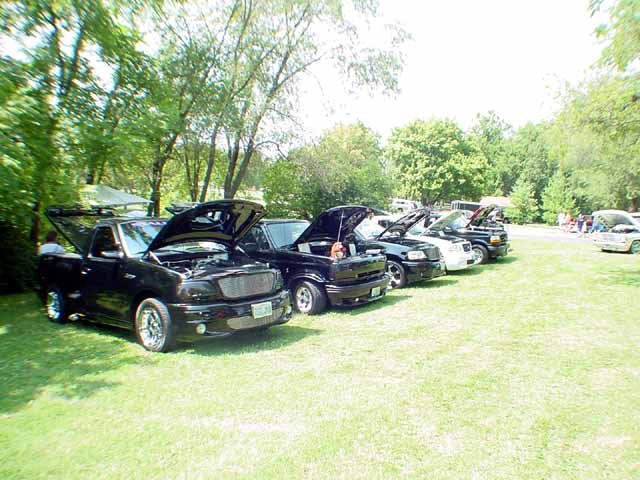 ---

Here is Fire and Ice 01, with his Hot looking freshly siver & blue bolted Lightning. Looks great!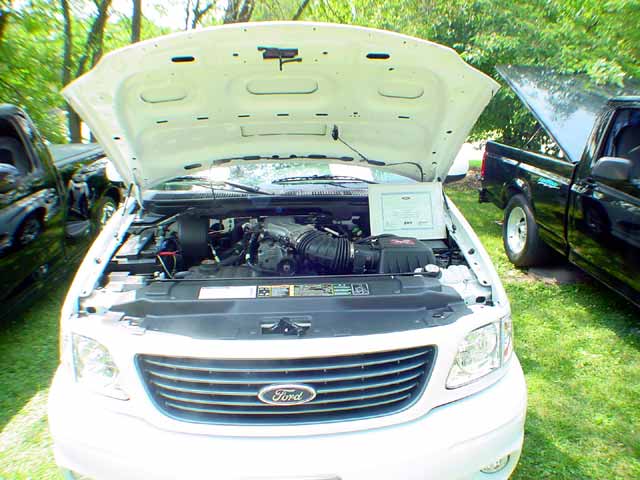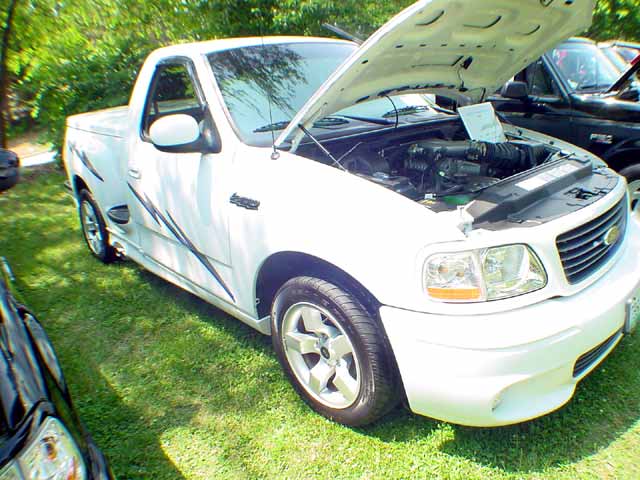 ---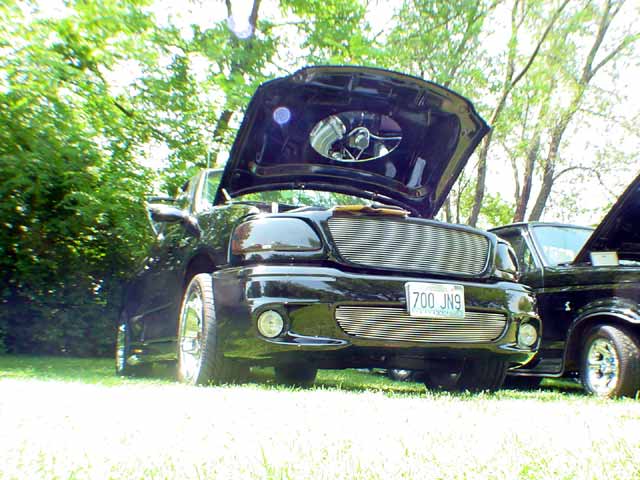 ---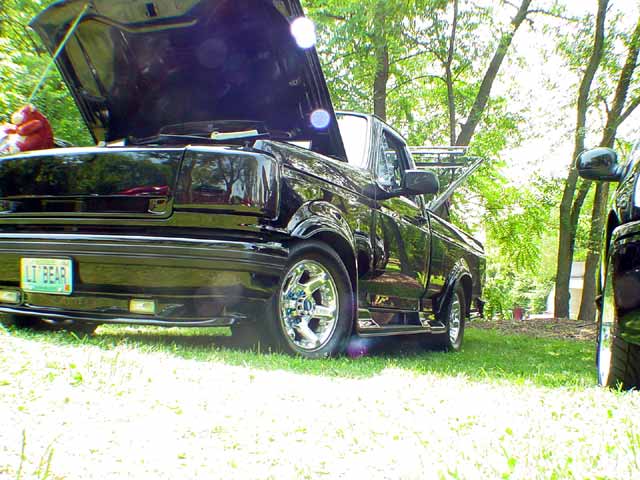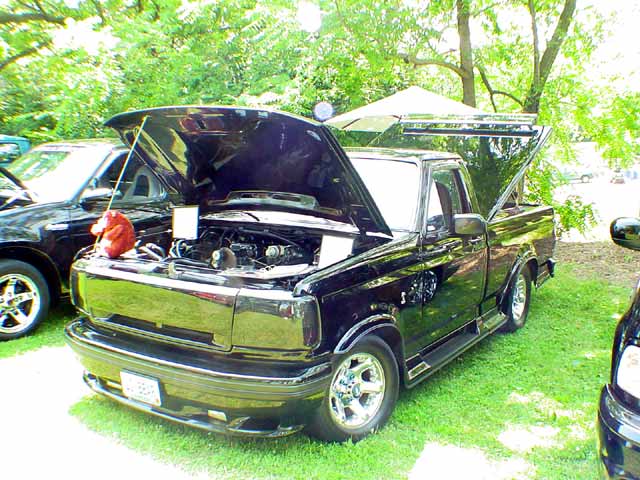 ---

This Explorer was one of the one's that tied for 2nd with the next red Explorer you will see down the page. It has a nice paint job, with Lion's, Tiger's, and Bear's; oh my, on the drivers side. A dragon on the passenger side and Chroma-Color Purple to Red fad on the running boards and accented elsewhere all over the truck. It does sport a totally custom V6 Mustang style Hood. Decent looking 17's and clean engine. Stock interior accept for an accent woodgrain kit.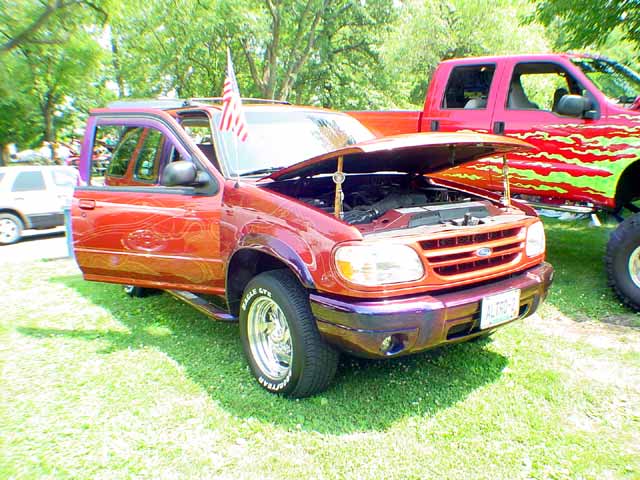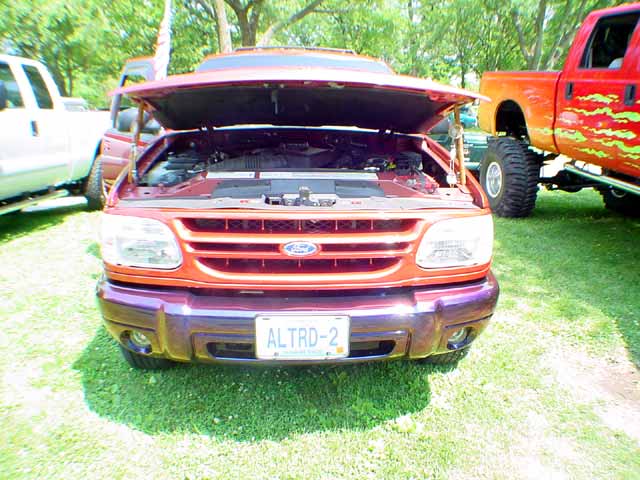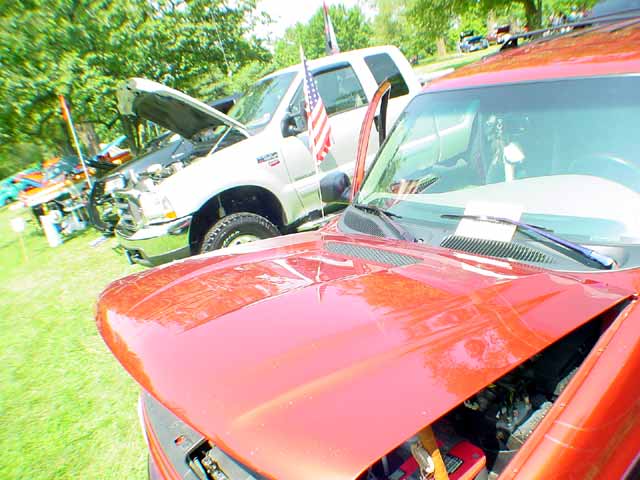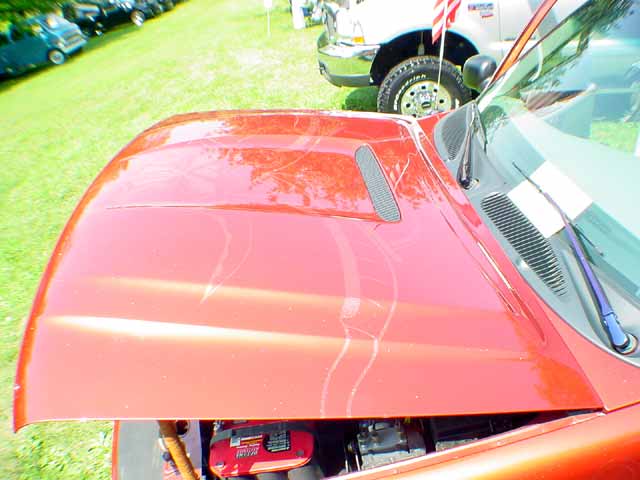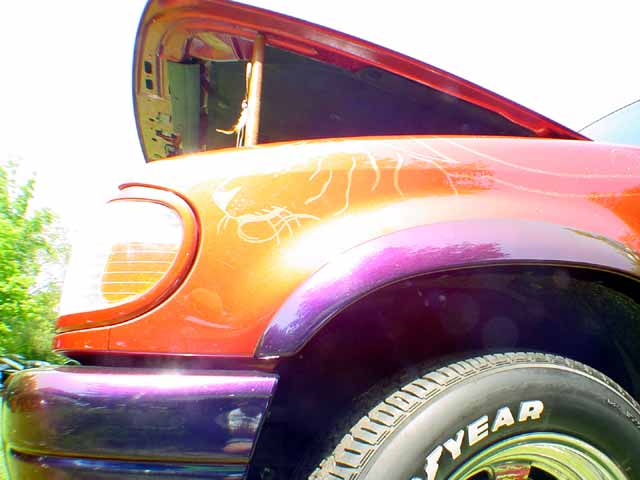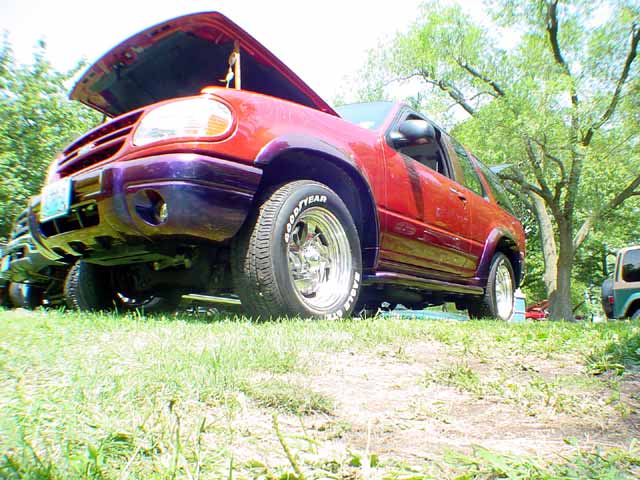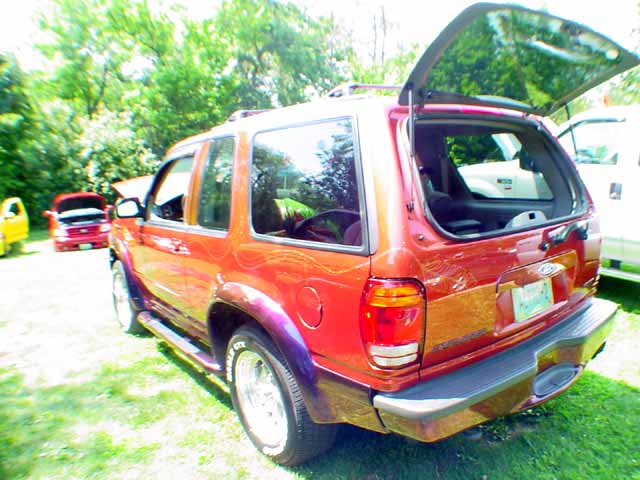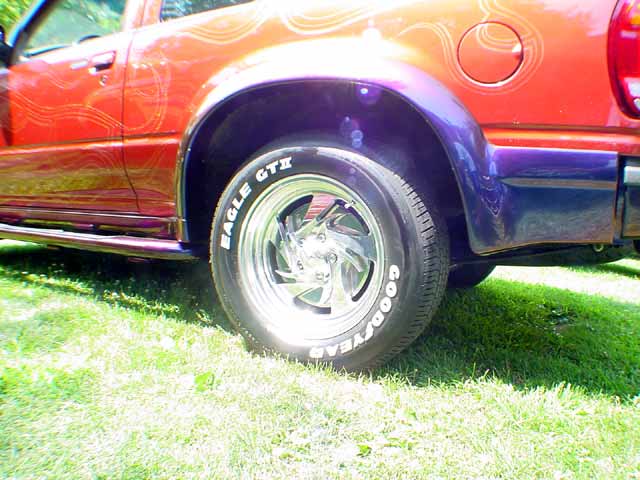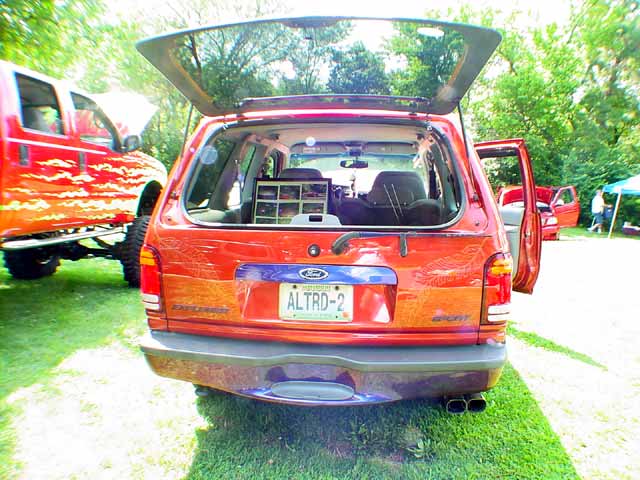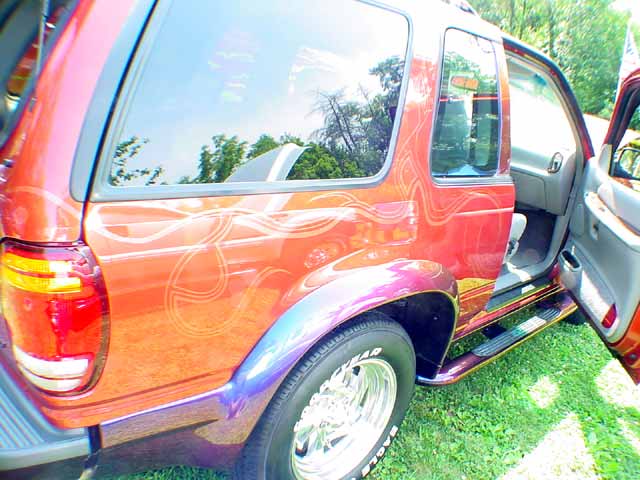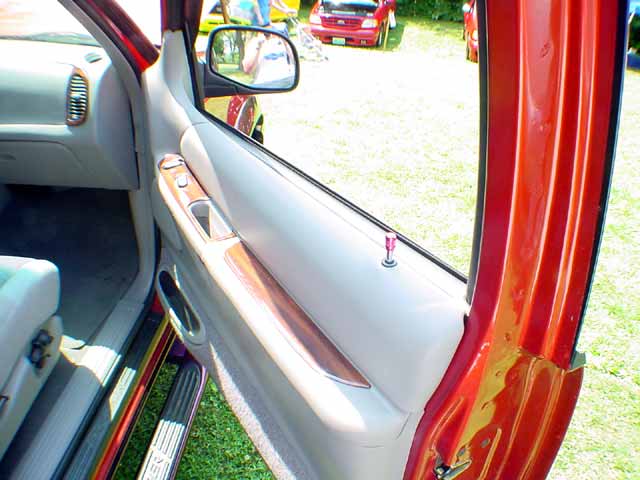 Looks like Explorer Express lowering kit with Edelebrock Shocks and nice exhaust.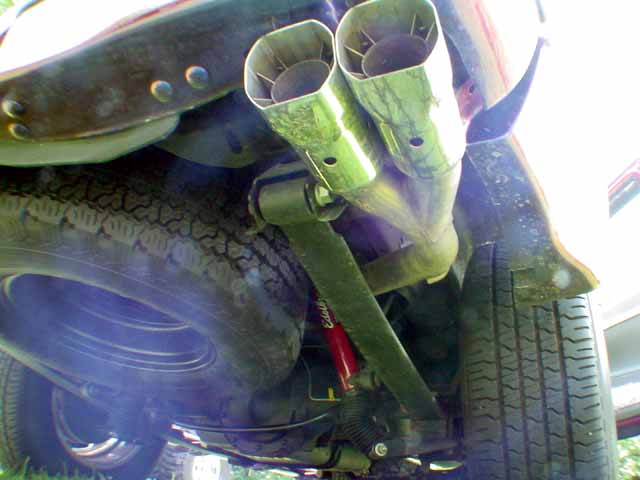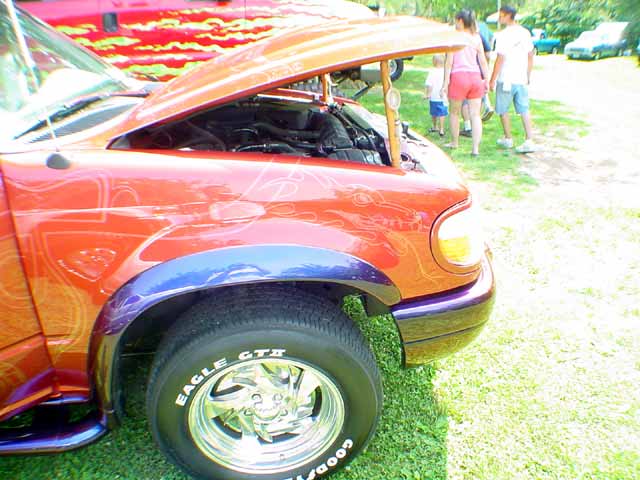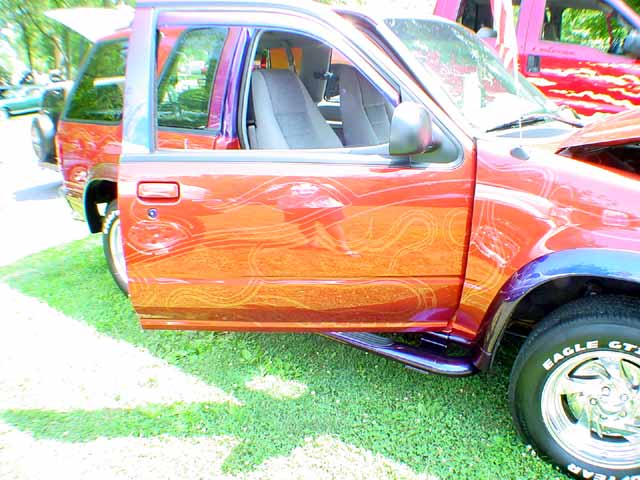 All in all a nice Explorer but I don't know why I lost to it, the paint I guess.

---

Here is the other Explorer that tied for 2nd. The other Explorer had the paint job going for it but I have no idea why this one beat me other then my truck was at the far end, last truck in the row of the class. Oh well, at least 3 out of the 5 in 4x4 class were Explorers!

It is a totaly Sock Explorer sport with a lot of red paint all over it.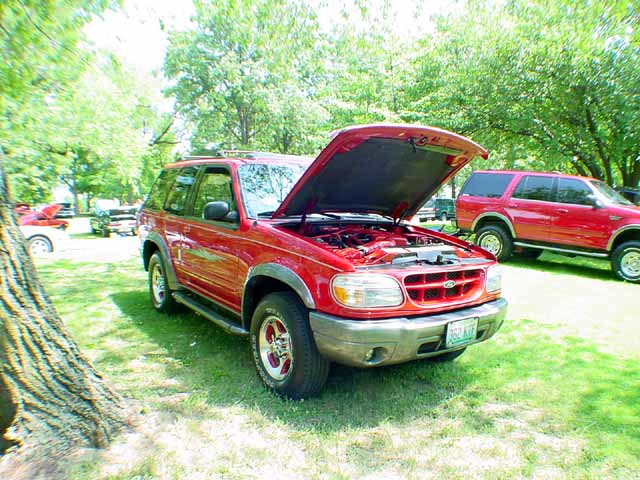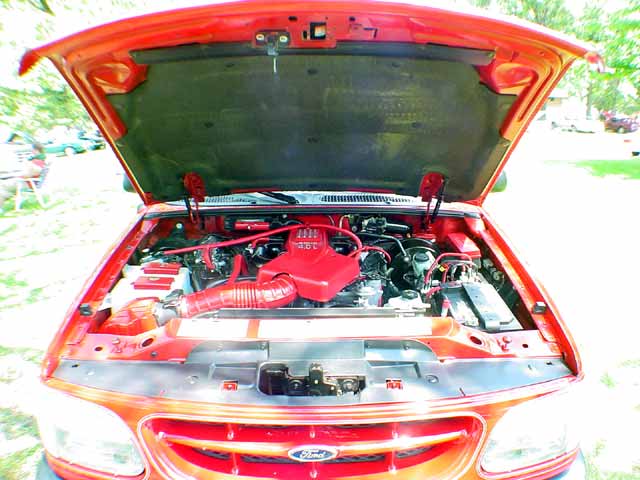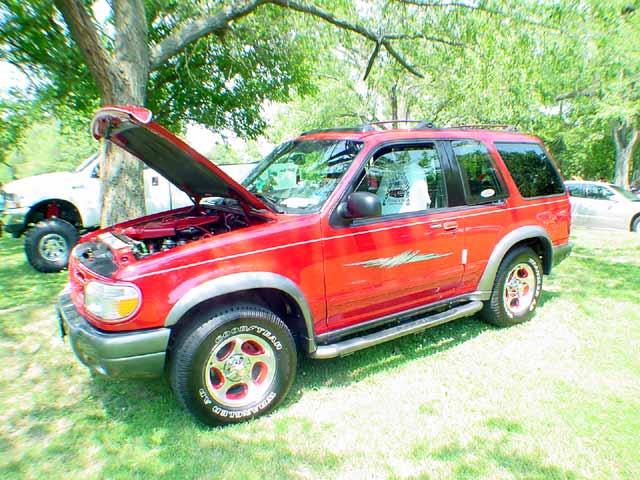 Yea those are old school Spinners bolted to the stock center caps.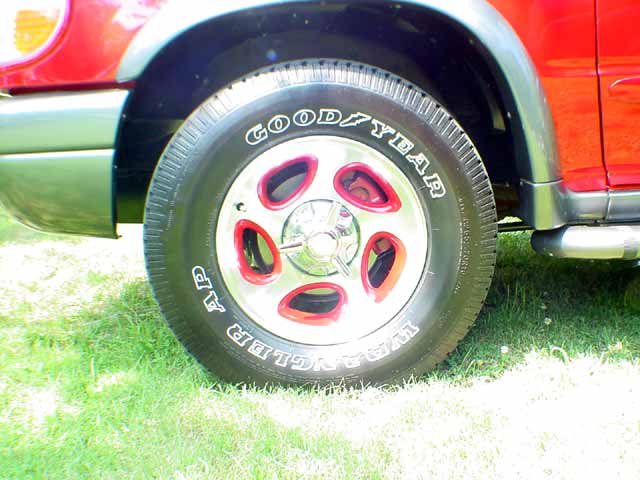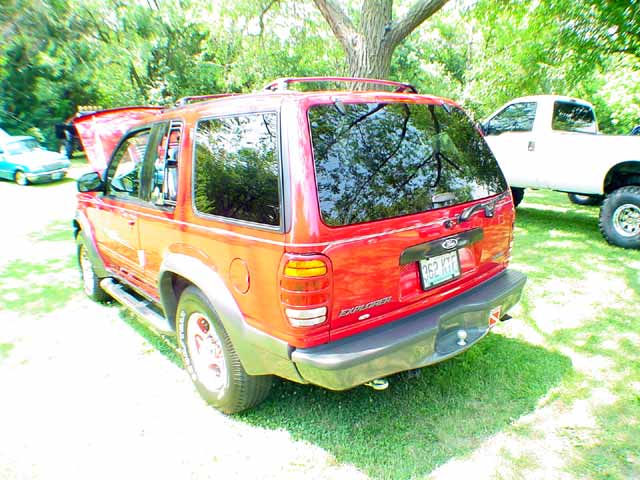 ---

Ok, on the the First place truck for 4x4, yea, he should win. The owner was nice enough. No interest in joining FordTruckWord.com. He said that there is over $100,000 in the truck.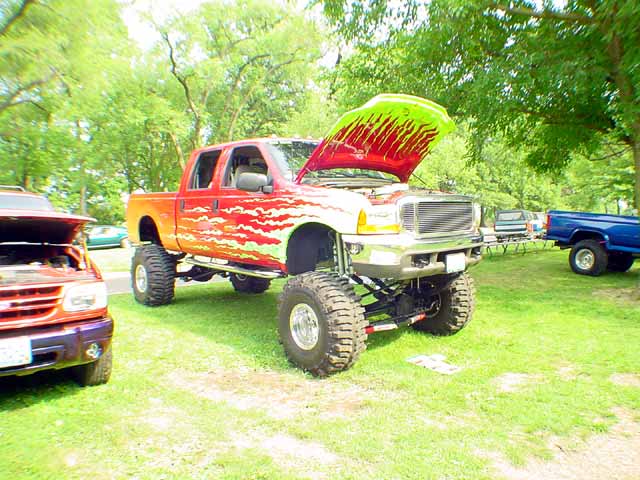 Now what was funny and just in good humor I took a pic of it getting jump started.
All Show and No Go!