First Race of the day, first race ever actually
Here I am up against a 12 sec pro 5.O Mustang...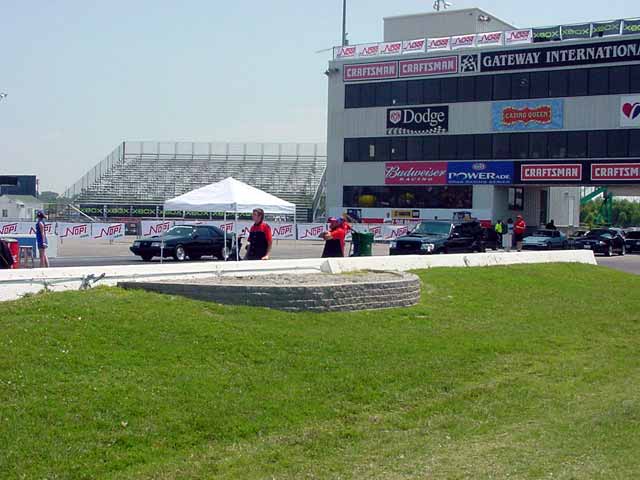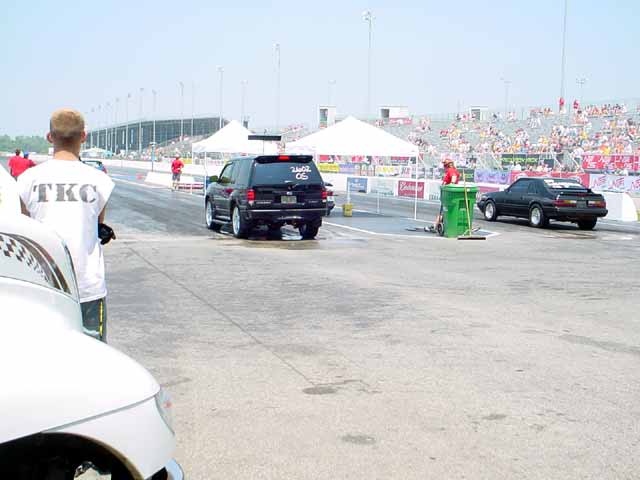 Nice burn out! You can click on it for High-Res pic: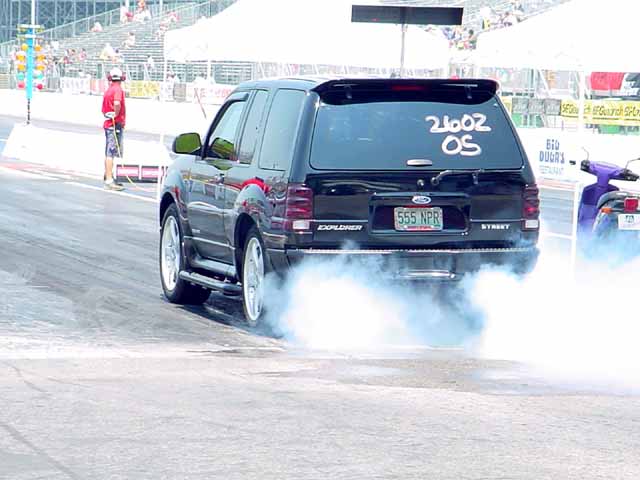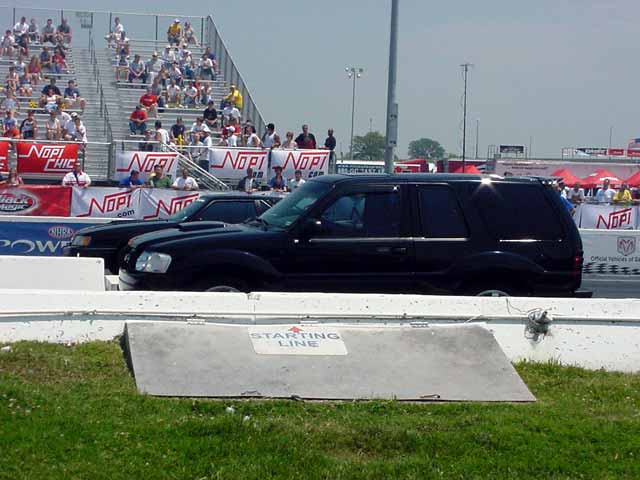 Yea, he handed my ass to me! LOL
This was then only shot of my time my buddie took. Happened to be the worst. But the best wasn't that much better, 16.4 was the best at 90 mph.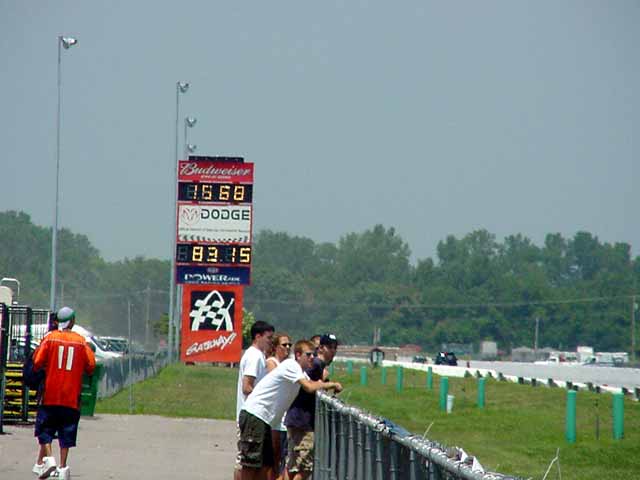 Below, need a little extra tire rubber. Oh here is some on my tail pipe and bumper! LOL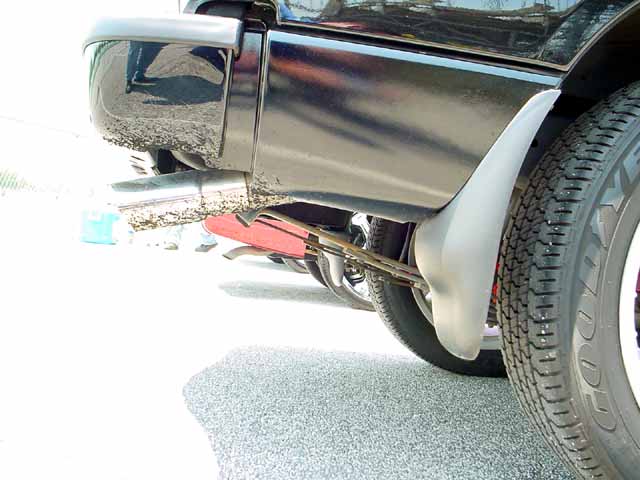 ---
Up next a Del sole. He only beat me by less then 1/2 second, not bad.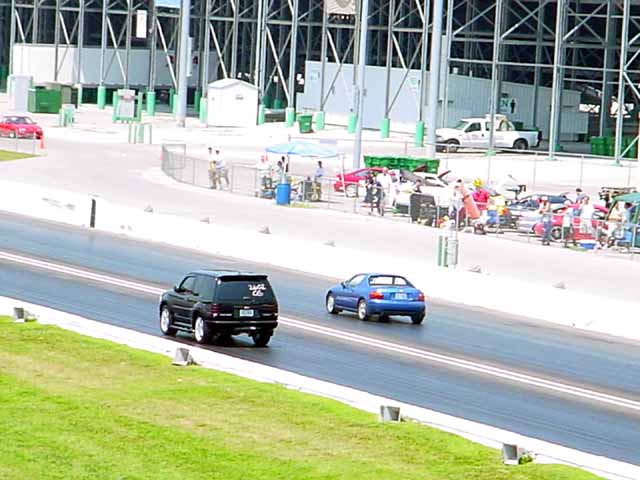 ---
Again, I got my ass handed to me by another Pro 5.O Mustang.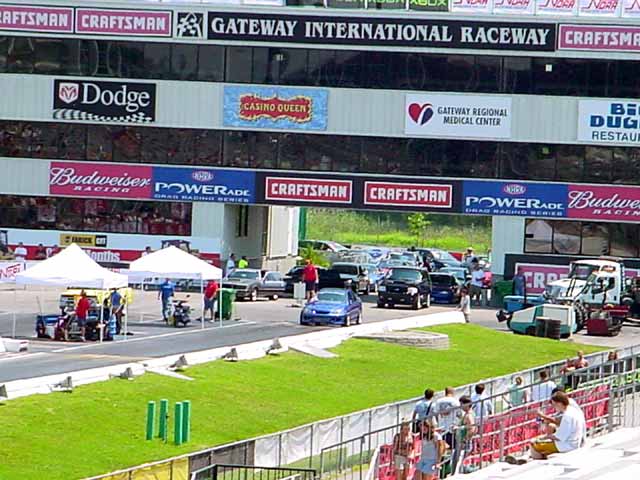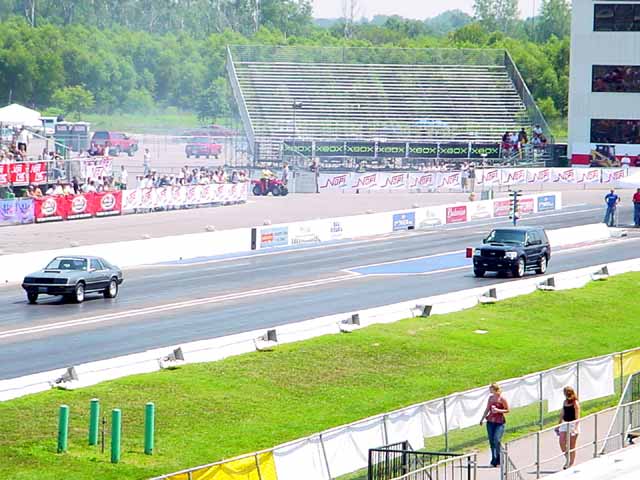 ---
Below is some pics of me sitting in the show area. I would have shown but it was another $65 and I would have had to be there Sat & Sun and I had an all Ford show I was already going to on Sunday so I couldn't. But they wouldn't let me keep my truck in the racing pits. I was told to get that ride over with the show trucks! So I obliged.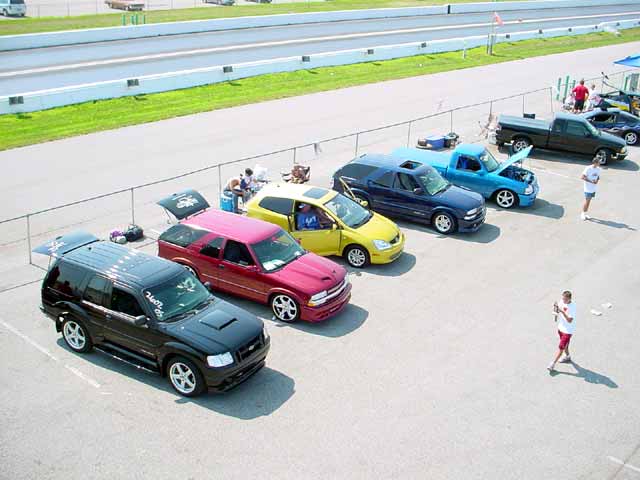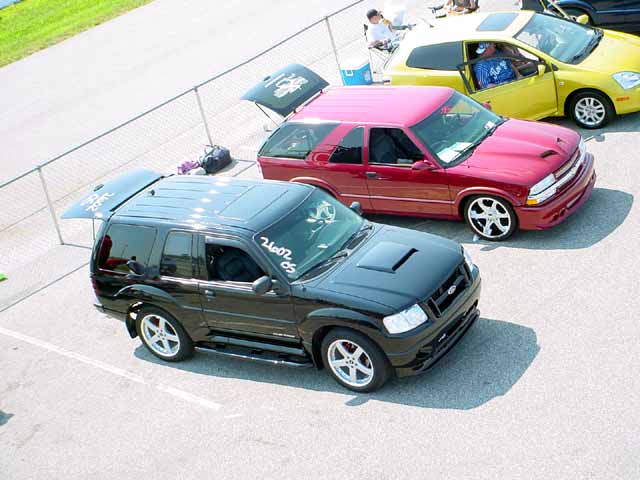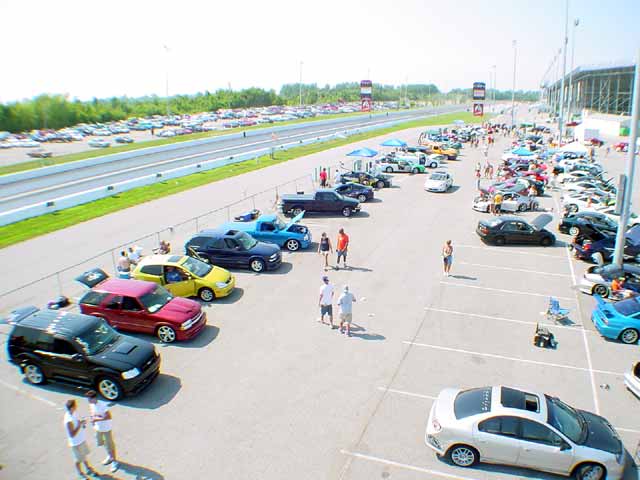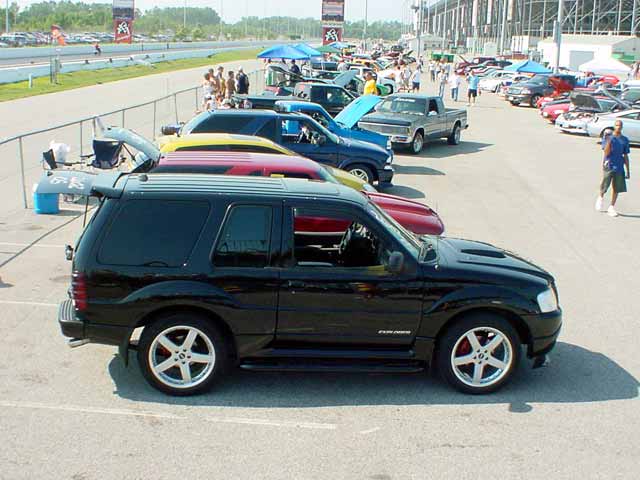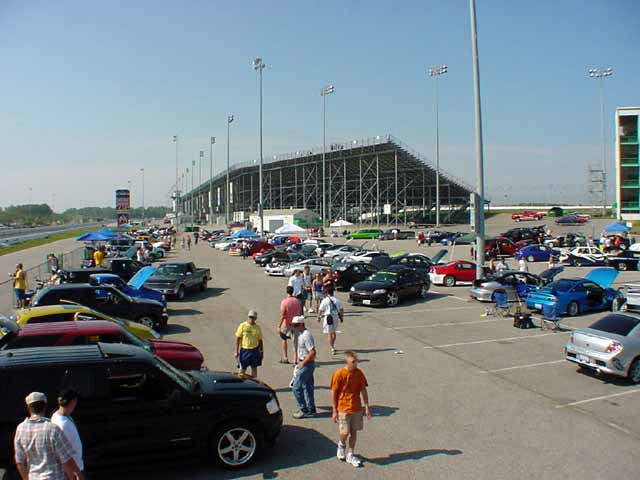 Heading back to the staging area to race again.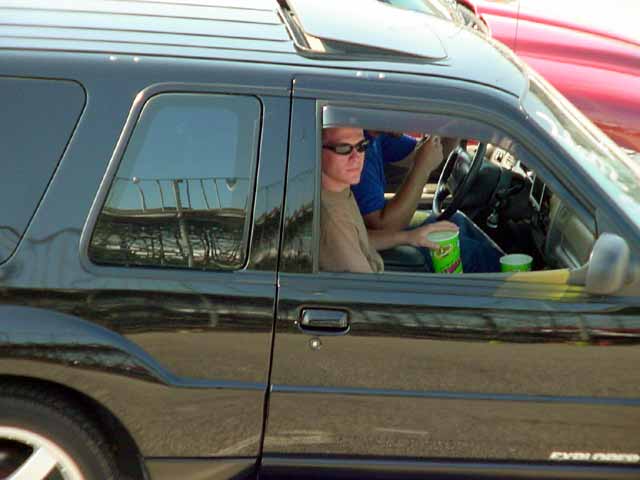 There is my best friend Jared, Me in the middle and Anthony from an old job of mine. He wanted to know who was driving my Explorer, since I was standing there?!? J/K, Thanks to Jared, Chris, and their dad for snapping some great pics of my on the track!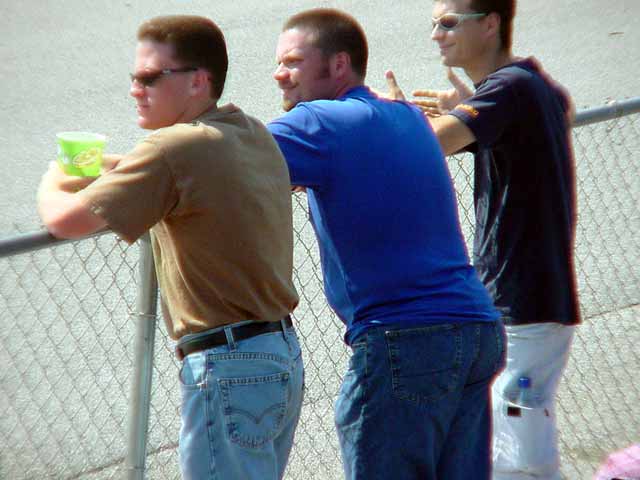 ---
There were other Explorer's in the show. This one on 20's, billet grills, Little under hood lumen and inside was 4 12" MA Subs with 2 1000 watt amps. I don't know where my pics of that went! Grrrr.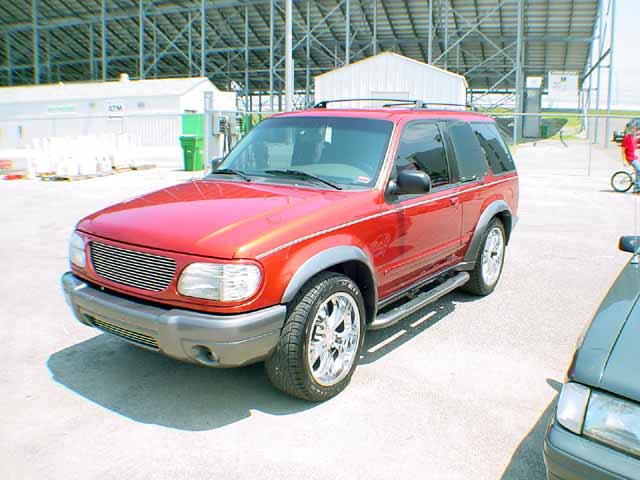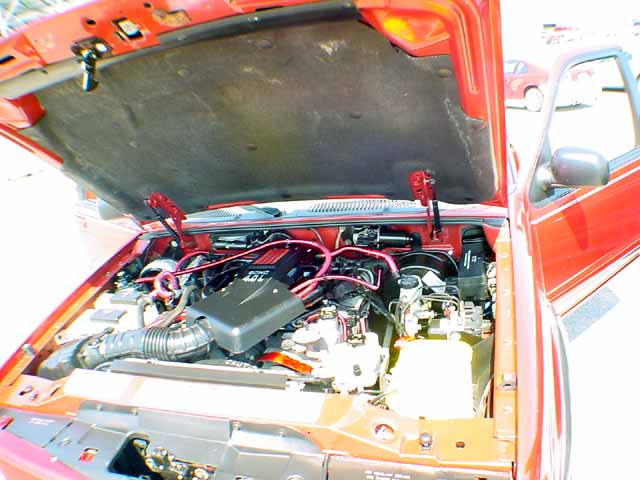 Here is a pic of him at the SPL. I think he said he hit 153 so he need to do some more work. He had no Dynamat at all! The roof would flex like 4" and I swore the rear glass was going to shatter!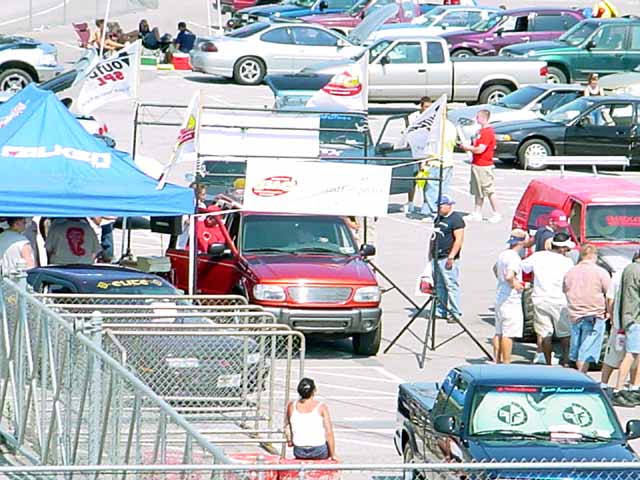 ---
Here was a totally stock X with 18's.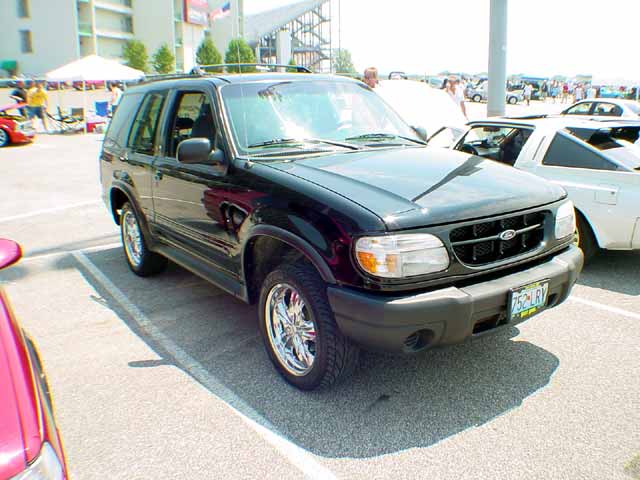 ---
Below is a really nice Explorer with totally custom interior, nice paint outside and killer system. It was on a trailer to get there by two women. Now they were both in total Rockford Fosgate attire and sitting under a RF tent. So I thought they would be interested in seeing my Explorer being 100% Rockford Fosgate other then my HU. So I started telling them about it and she said so what do you want? So I was like I was the one in the black Explorer you were looking at when you drove in. Again she said SO! Well then I asked if she worked for RF? She then informed me that she was just a team member and she was trying to relax sitting there. So I left the two bitches alone to get skin cancer in the sun by them selves!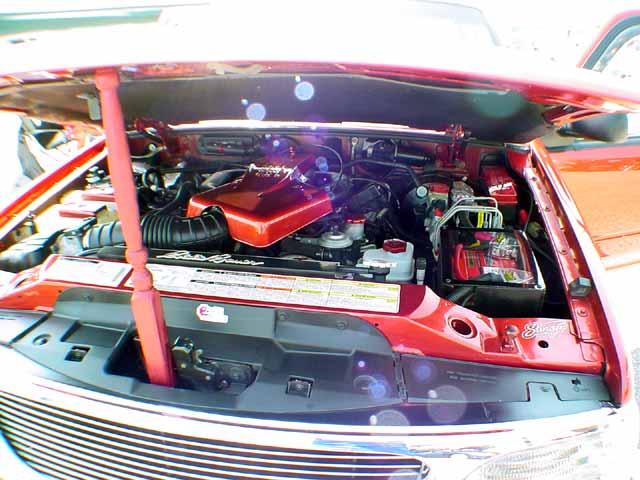 Gotta' love the banister to hold up the hood! LOL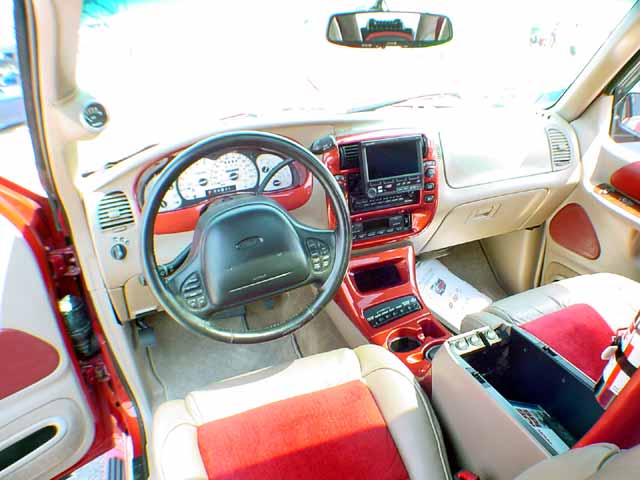 4 buckets, yummy!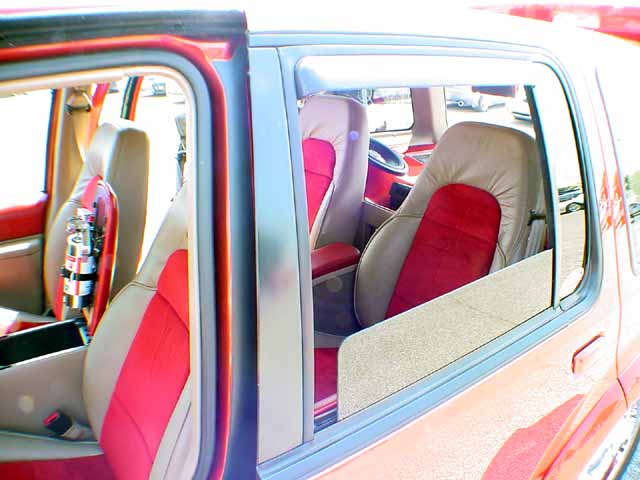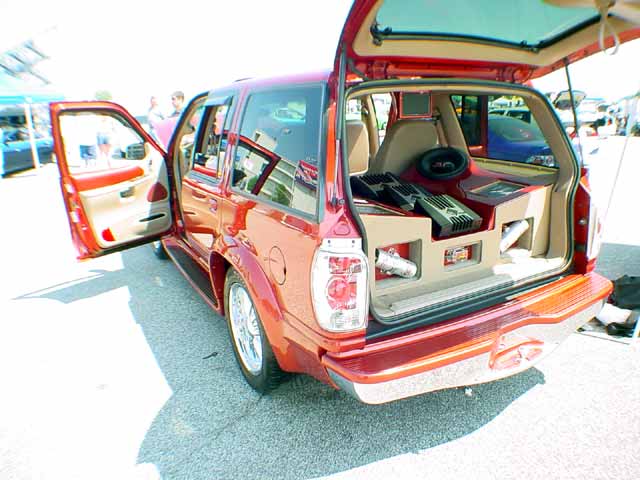 Clean install!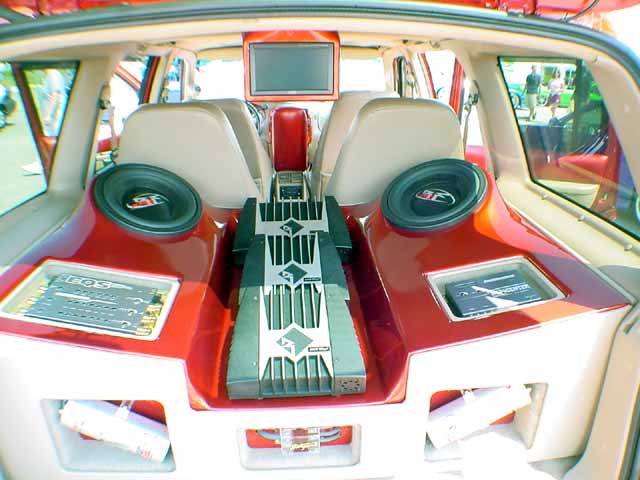 Too bad such a nice Explorer had to be owned by such bitches! Also they were stupid enough to put them damn Lund Hood Scoops on the hood to ass up the whole clean ride!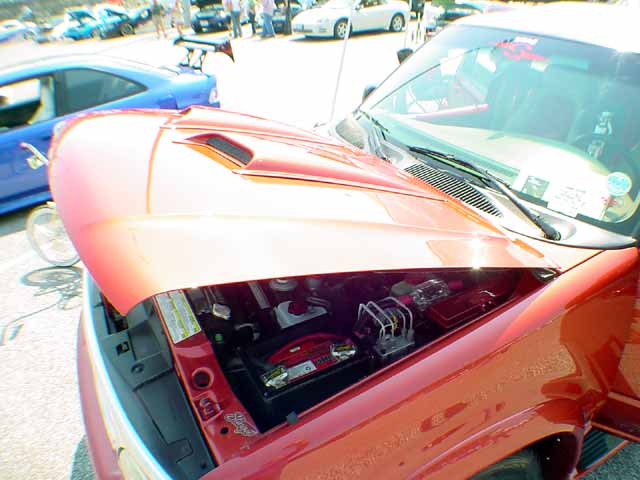 ---
Here is a bad panoramic of the show grounds: