Bass Pro Shops All Car & Truck Show
September 7th, 2003
St. Charles, MO

FordTruckWorld.com MO Chapter Members:
kc7dji: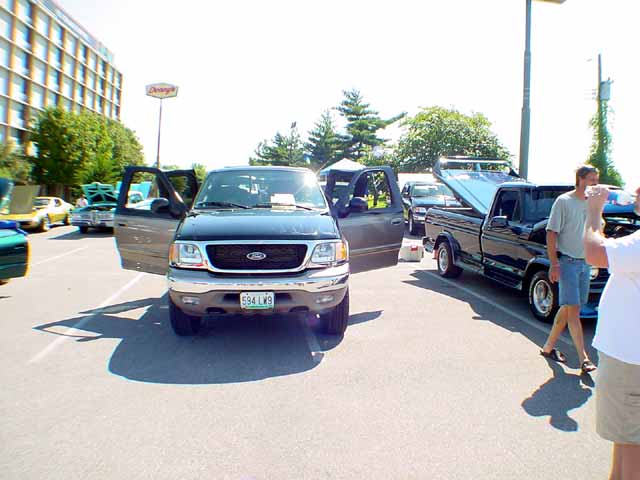 Black Magic 01 & 98NASCARF150: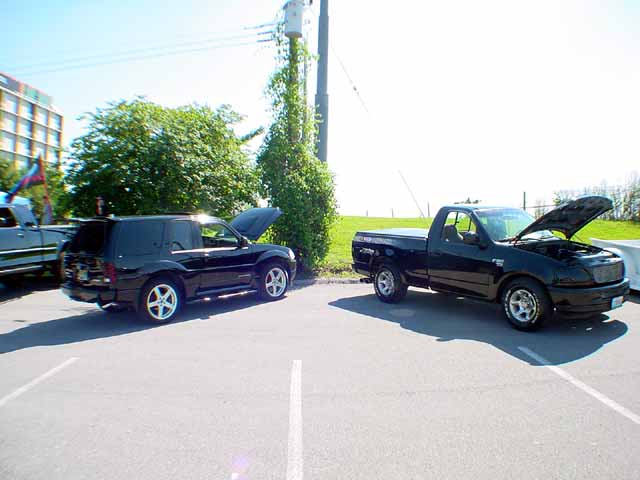 RDB2SCREW & f150 hillbilly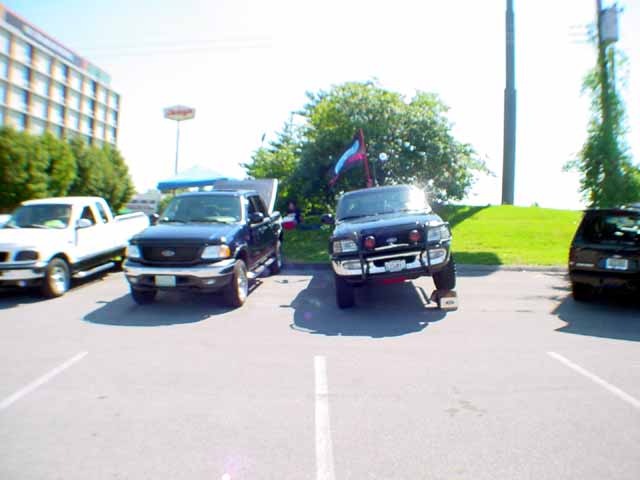 Ghostrider304 & Mr. Sandman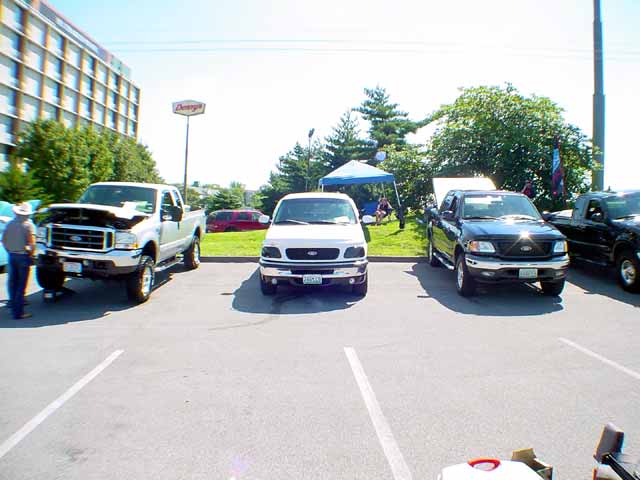 Here are some more great shots from the show of the trucks: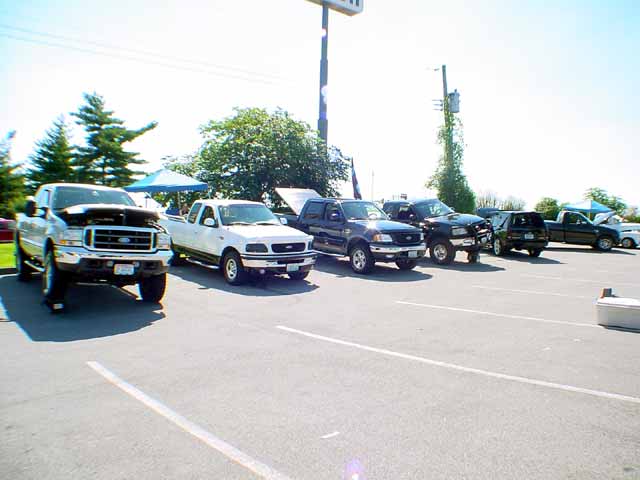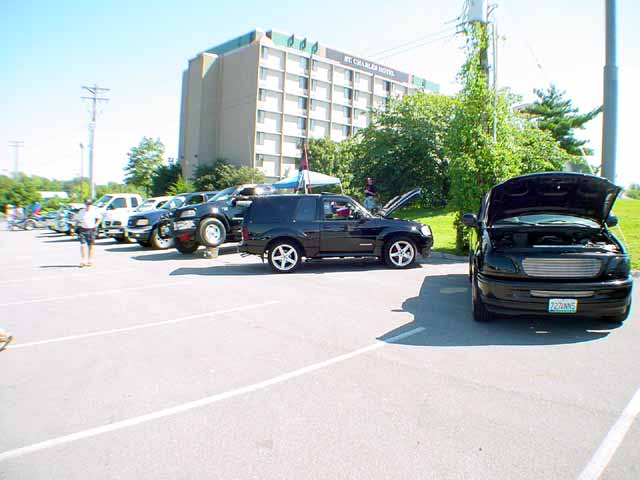 Here are the Money Shots:
kc7dji & 2nd place Trophy: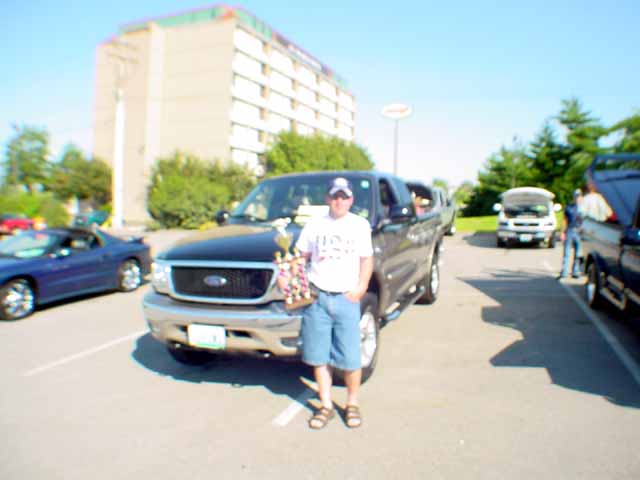 Ghostrider304 & 1st place Trophy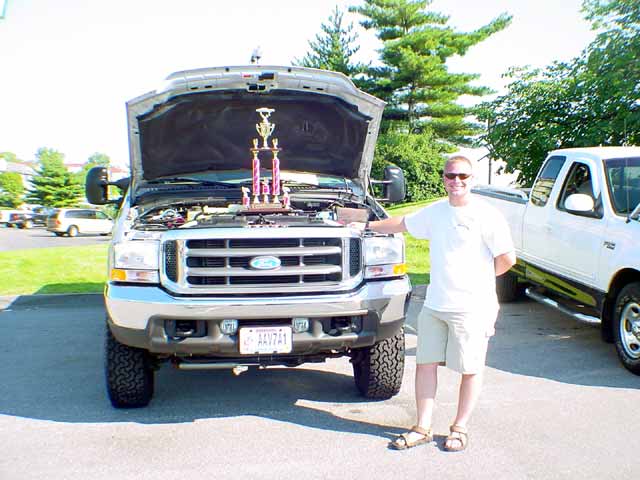 DB2SCREW with 2nd & 3rd place Trophy's: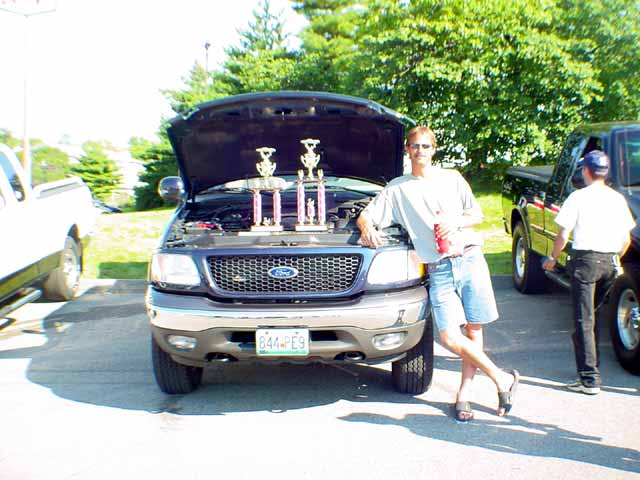 f150 hillbilly & 3rd place Trophy: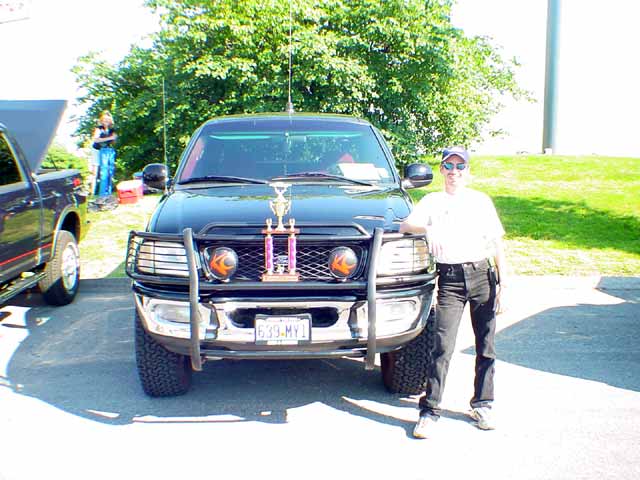 Mr. Sandman & Longest Distance Travailed: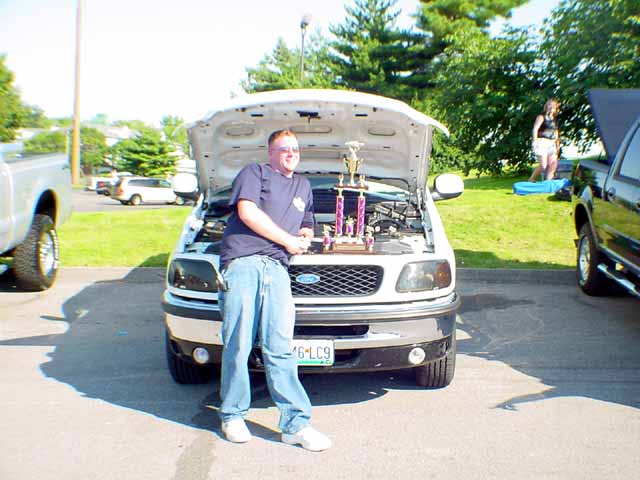 4x4 Trucks: 1st: Ghostrider304, 2nd: DB2SCREW, 3rd: f150 hillbilly
Trucks All: 2nd: kc7dji. 3rd: DB2SCREW
SUV's: 1st: Black Magic
Longest Distance Traveled: 1st: Mr. Sandman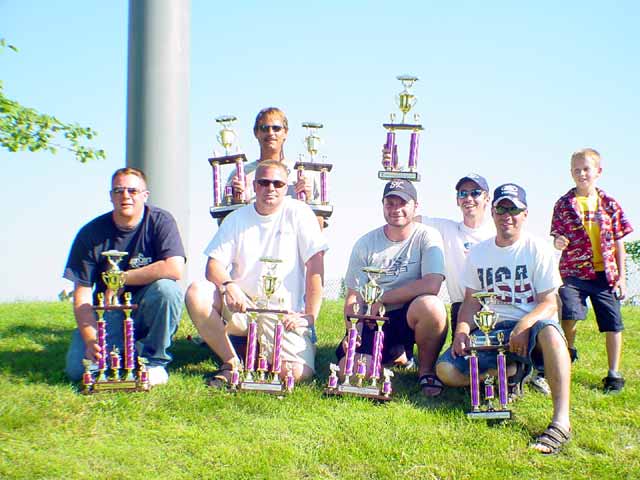 On to Hooters for the Celebration!
Here is the Big Tire Gang: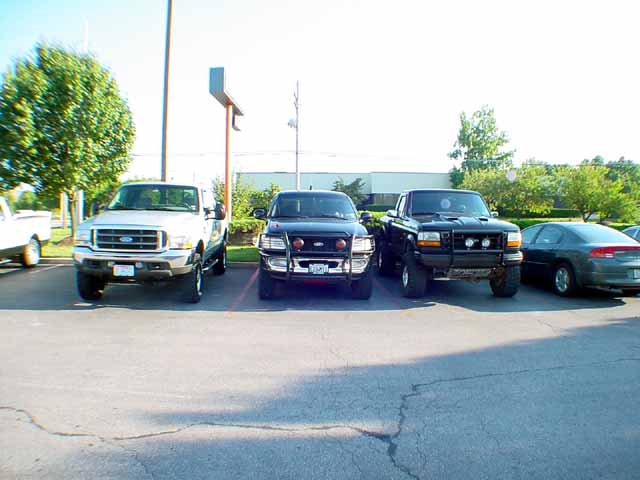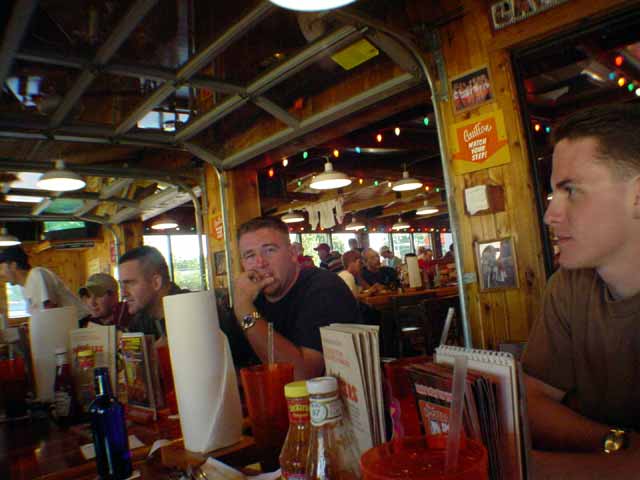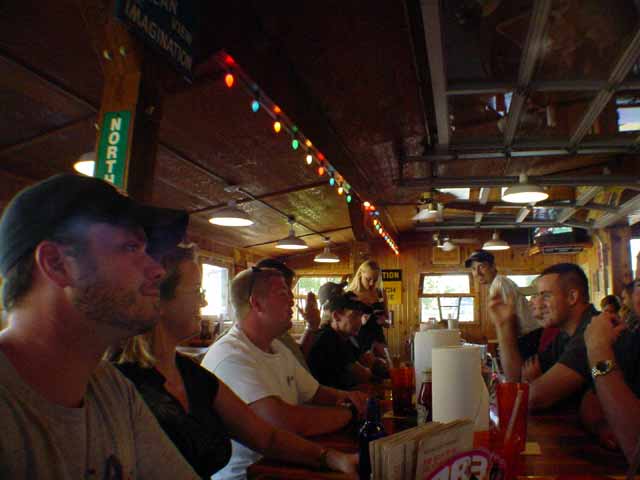 Poor Mike, we had such a great time that he was crying!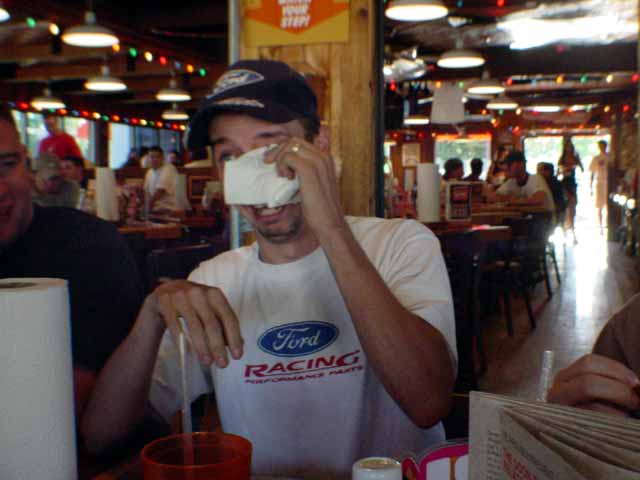 Here is what everyone was waiting for; Trucks, Trophy's, & Hooters Girls!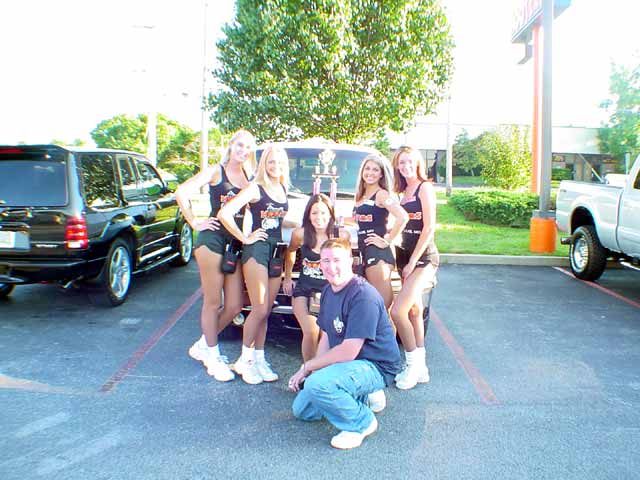 propaganda02 jr: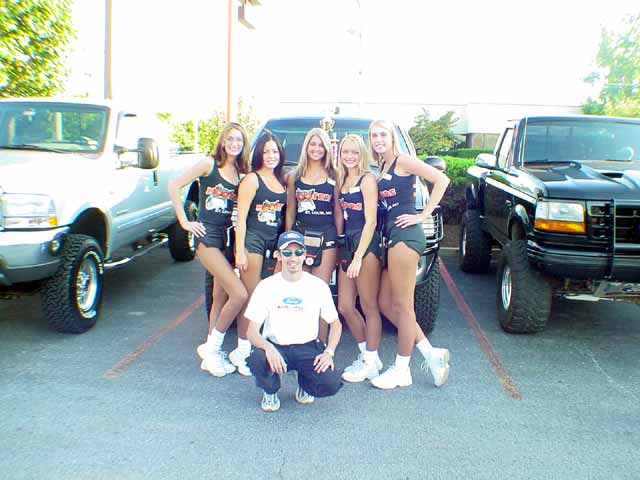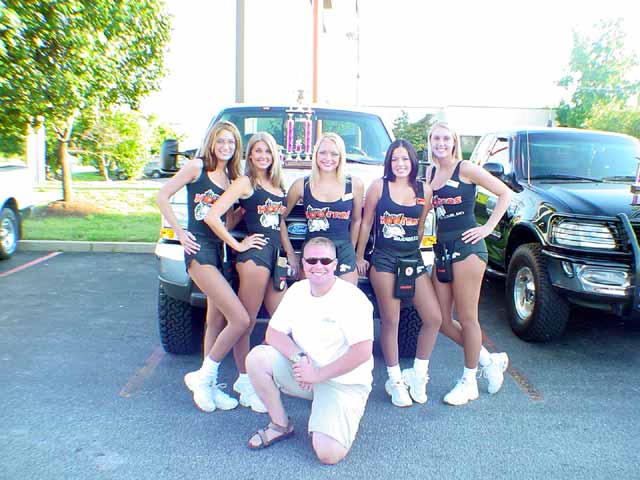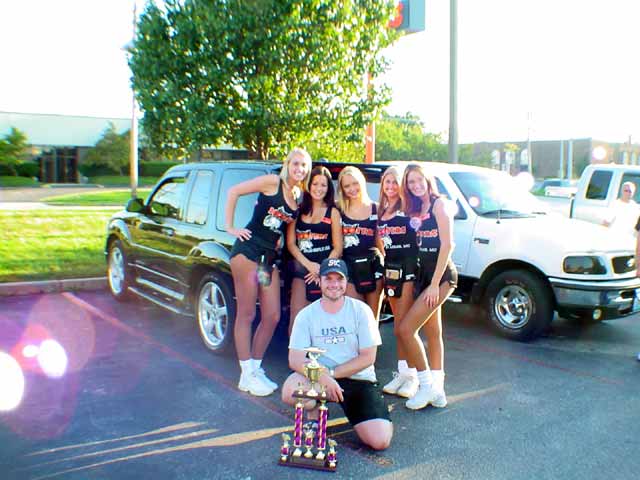 Here is my Trophy: